8 Bits of a Byte
January 26, 2021 @ 4:00 pm

-

5:00 pm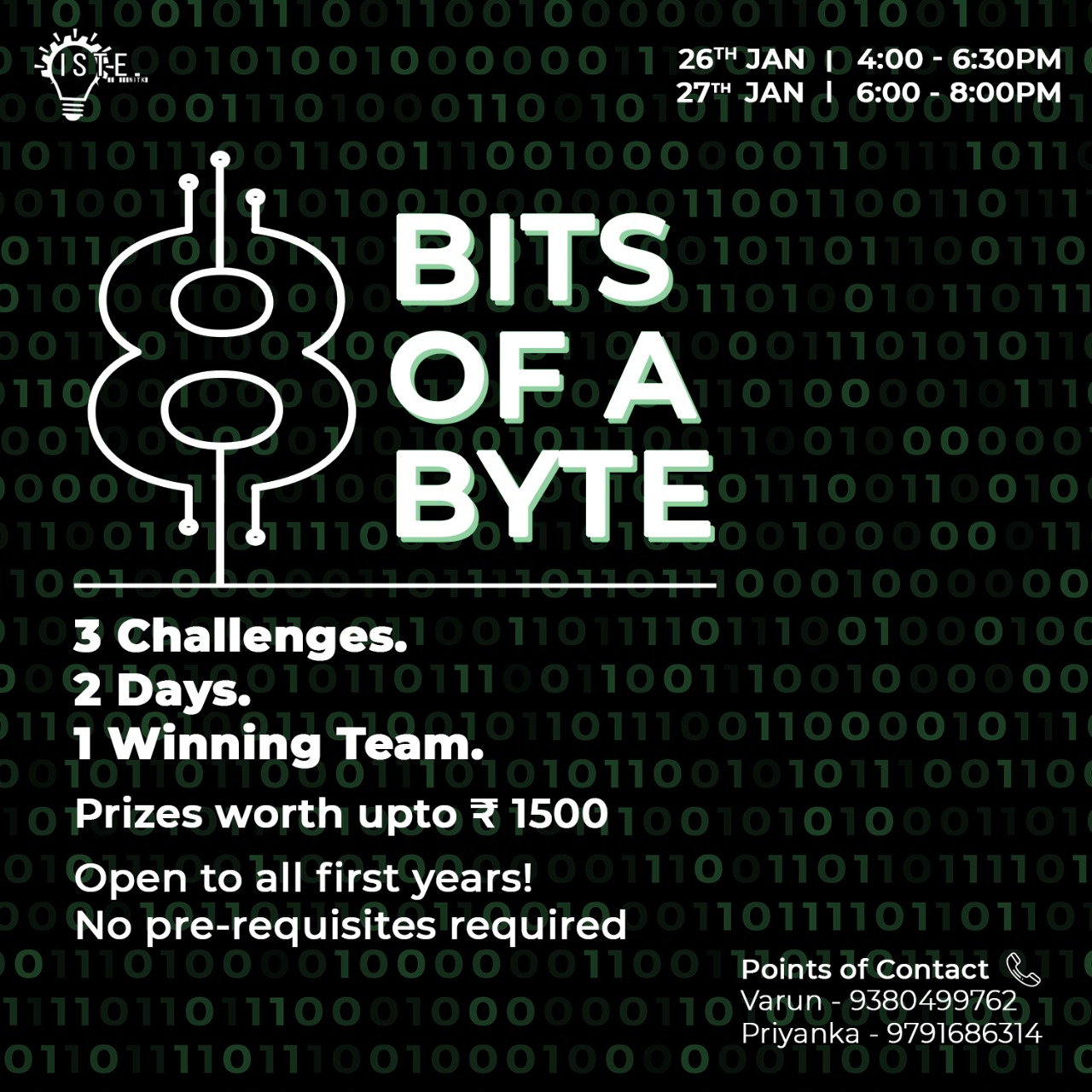 💡 Wonder how computers can store all that we know about the universe in just 1s and 0s? Want to understand what goes on in your wireless earphones?
Learn how it is done from scratch with ISTE Charge at 8 Bits of a Byte. 🤩
Two days of workshops and challenges, exclusively for 1st years, to introduce you to the world of Boolean Algebra and entice you with further intricacies of Digital Electronics.
Also, the winning team gets to take home prizes worth up to ₹ 1.5k. 🥳
📆 Dates: Jan 26th (4pm) & 27th (6pm)
🌐 Registration (individually or up to 3 team members): https://bit.ly/3c2fr7F
Points of Contact:
Varun – +91 93804 99762
Priyanka – +91 9791686314