About Bloody Time
January 28, 2021 @ 7:00 pm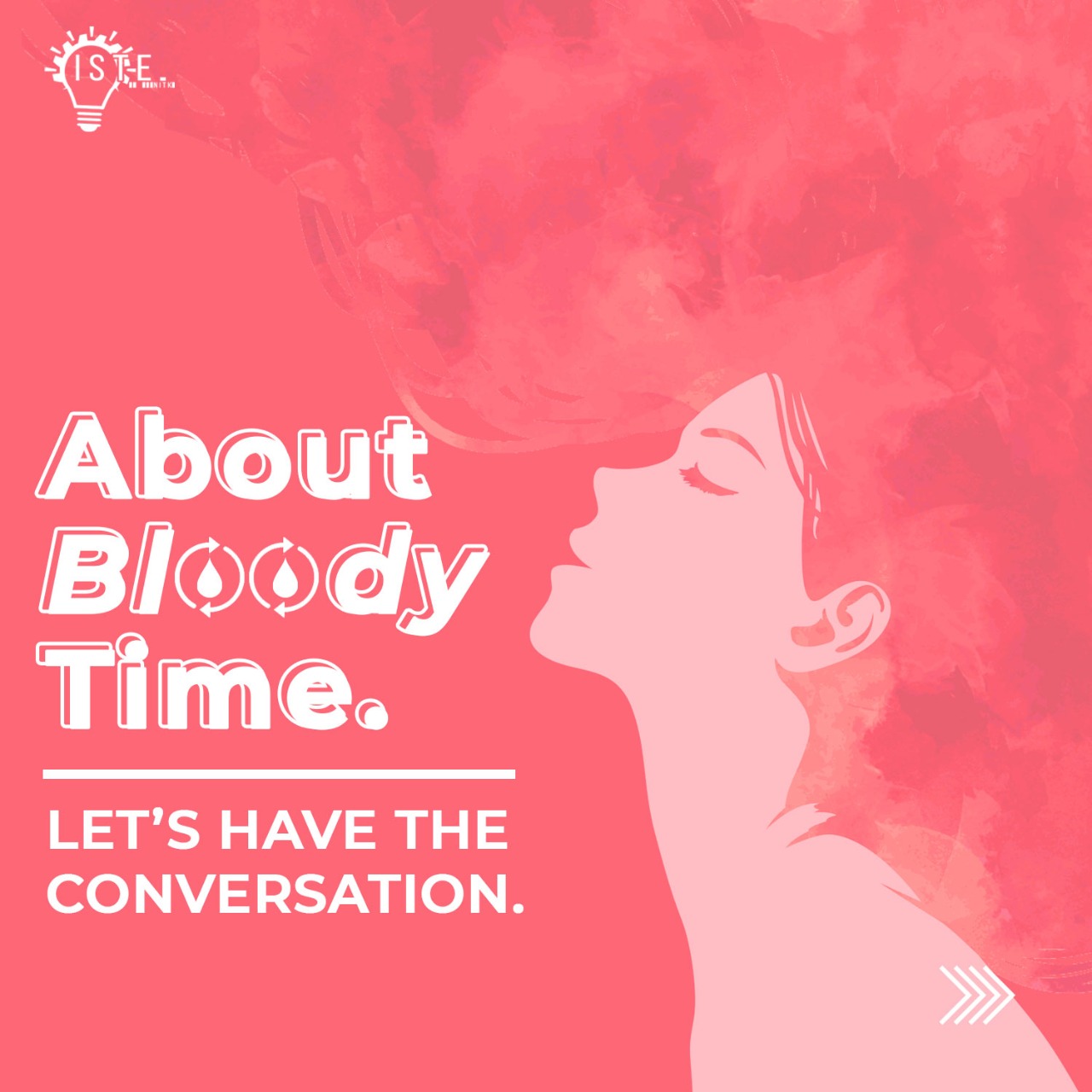 🚫 Say NO to Myths, Say NO to Rumours, Say NO to Taboos.
According to UNICEF, 87% of women are unaware of menstruation and 14% of men do not have any knowledge on menstrual health. 😬
💫 ISTE NITK's Social Initiatives brings to you, About Bloody Time, an eye-opener on menstrual health , offering an empathetic understanding of this "taboo" subject featuring gynaecologist, Dr Trupta Naik. Share your thoughts or personal stories on the stigma you've faced during your periods, with us and together, let us transform the world to a more conscious and informed society.
Date: 28th January 2020, Thursday
Time: 7pm
Share your experiences in the following link.
https://forms.gle/oTG68VQB8QKmLkE8A
PS- Keep watching this space for more details!