Apprentice
March 12, 2021

-

March 14, 2021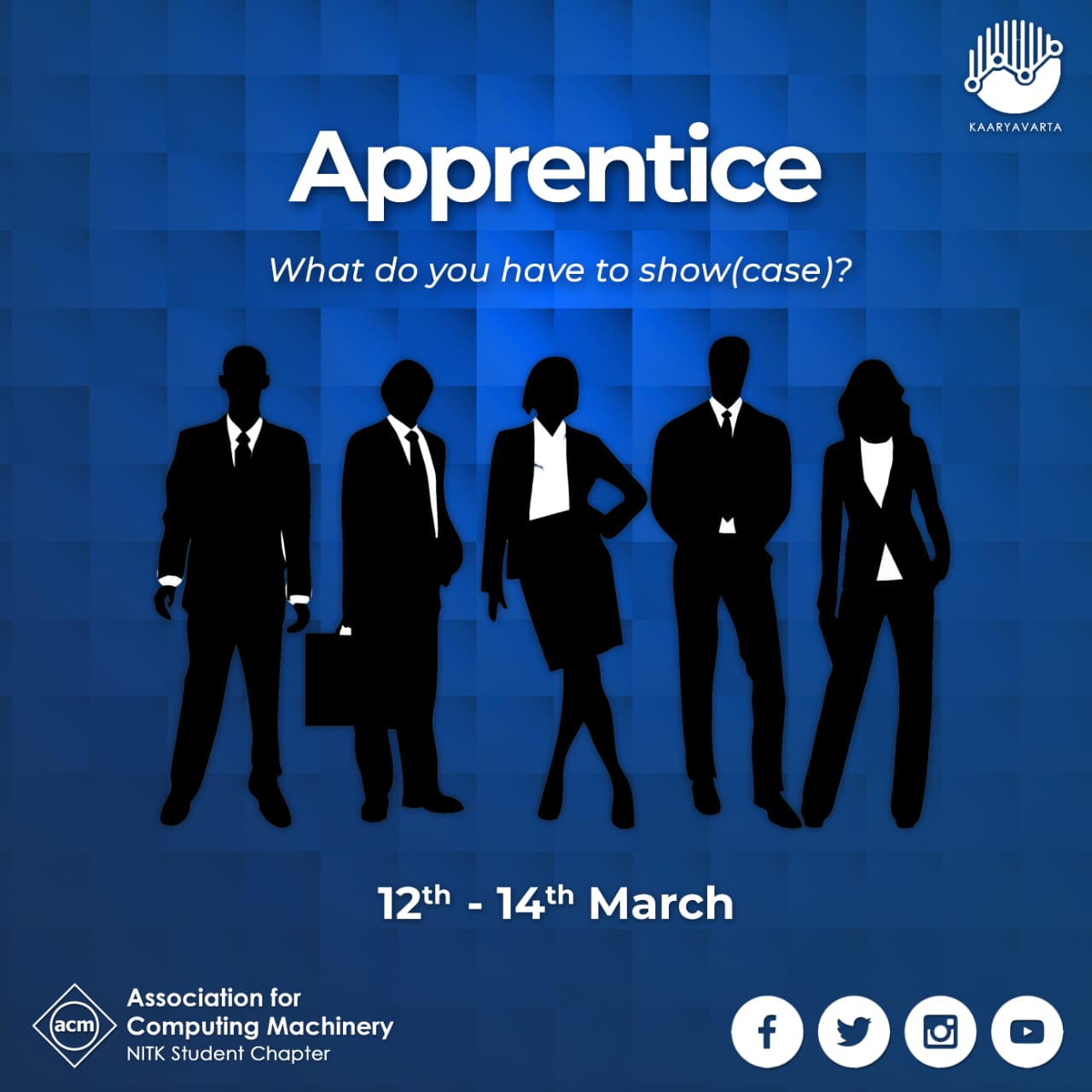 Greetings from ACM-NITK!
Have you ever wondered what it takes to make it into some of the world's largest firms such as McKinsey and BCG?
Have you ever visualised what MBAs at Harvard and Stanford are capable of that makes them the best in the world?
Do you want to know what it takes to make it in the world of Business?
ACM NITK presents to you its Flagship Business Event: Apprentice!
Join us for a compelling 3-day contest from 12th-14th March. The events comprise of addictive Guesstimates, a fun KEP on solving business models and for the grand finale, a Business Case, albeit with a twist!
Fear not if you think you are a novice in the field. Hop on the bandwagon and learn the basics of business, with Apprentice
So what are you waiting for?
Register for the event using the link given below:
https://forms.gle/Q5FianFzCTtfHwa99
Open to first-years only
For further queries, contact:-
Neketra +918454037535
Sadhana +919995347759