Introduction to Web Development
February 24, 2021 @ 6:00 pm

-

7:30 pm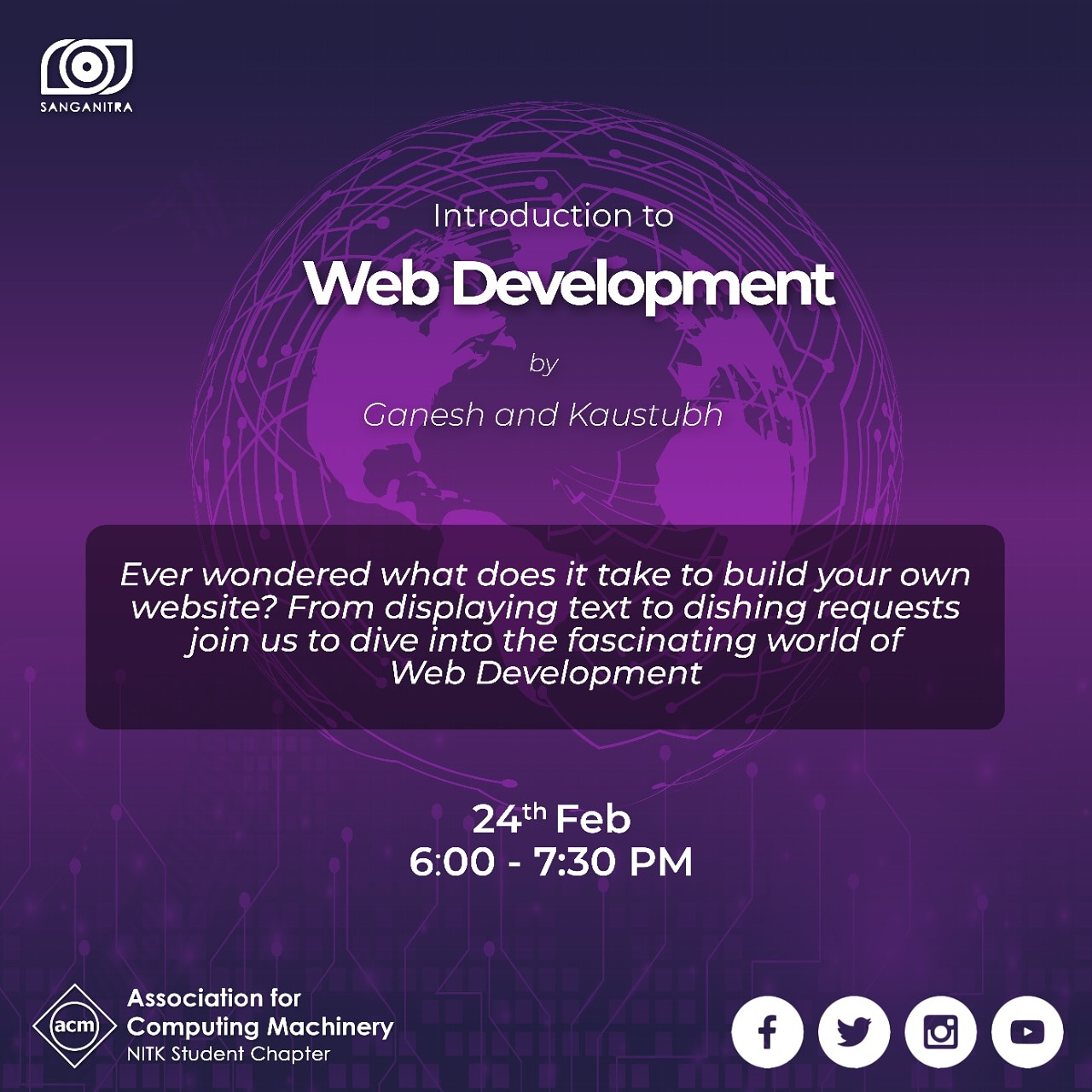 Greetings from ACM NITK!
Have you been curious about how websites are made? What technologies aid in the making of a website? How to deploy one to production?
Most importantly,are you curious to build one yourself?
ACM FIG brings to you a KEP on Web Development, to help you learn one of the most handy skills all companies look for.
Do join in and learn web development, starting from basic front-end to moderately complex back-end.
Date: February 24, 2021
Time: 18:00 – 19.30
Link: http://bit.ly/3qIoA9M