Light at the End of the Tunnel – IET NITK
August 10, 2020 @ 5:30 pm

-

6:30 pm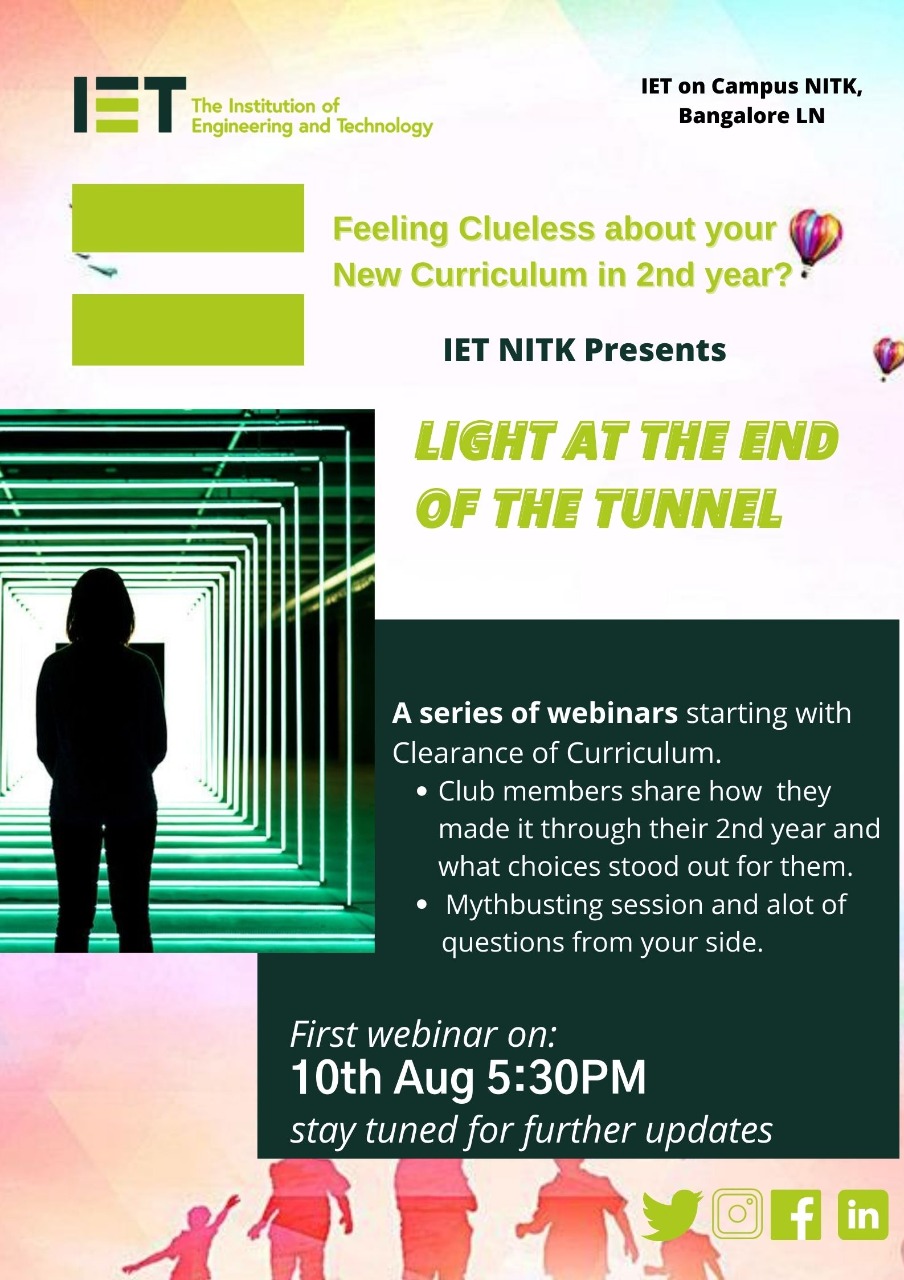 This academic year brings with it a new set of possibilities. With the new curriculum being implemented, new honours courses for branches and a slew of open electives, the next year is sure to be challenging, to say the least.
We at IET NITK have prepared a series of lectures to help clear any doubts you may have, in our new session:
Light at the End of the Tunnel
🔸 A nearly exhaustive list of answers to doubts we had in our time at NITK, from the courses we did to the topics we specialised in. We present the unique opportunity to learn not just what we did right, but also what we did wrong, so you get a bit closer to your goals.
Webinar link:
https://meet.google.com/sta-dnoo-uxw
You can even reach out to us with your questions and they can be added to the agenda of the meet 🙂
https://forms.gle/PsJ4irfBP8vsDKzb6