Synergy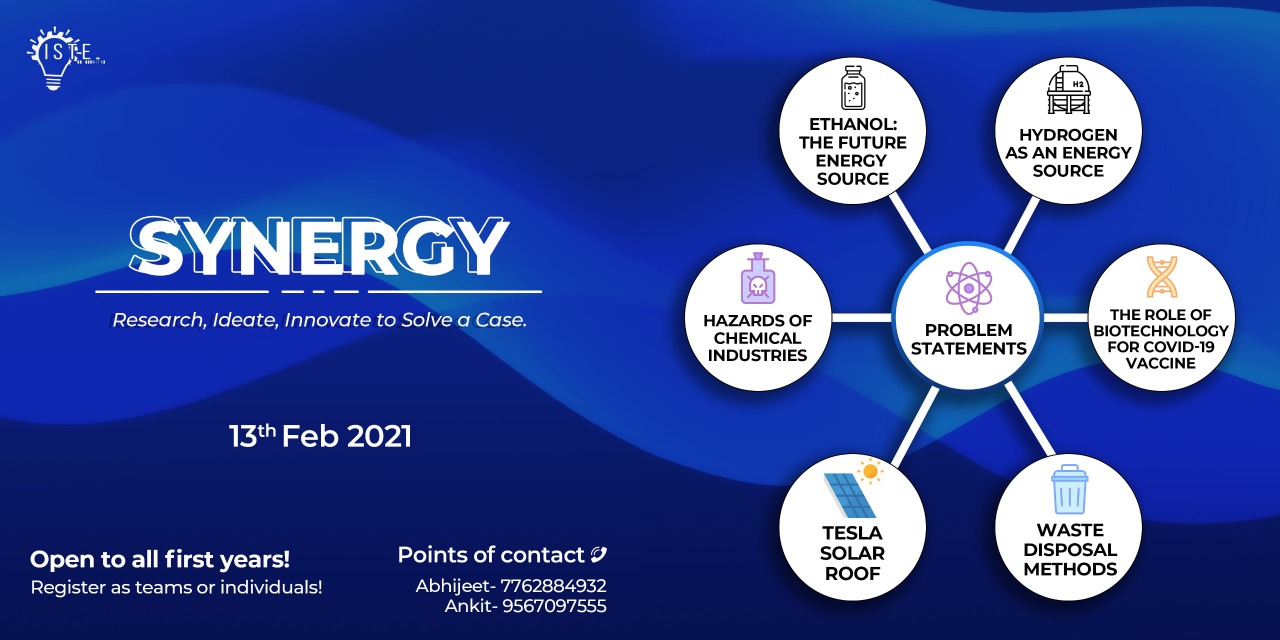 🤔 Are you bursting at the seams with your creativity? Do you have what it takes to build a better world?
✨ 'Synergy' is the portal to let out your steam & the right place to be at.
Join ISTE Catalyst on the 13th of February, and immerse yourselves in a distinctive case study competition on Sustainability. Pair up and tackle topics ranging from renewable energy to Tesla's failure, and be the mastermind behind unique solutions for problems seemingly tantalizing. 🤯
Guess what's more?! Every team will be awarded a certificate in appreciation of their hard work!
🤩Register yourselves in teams of 2 or individually.
🌐 Registration: https://iste.nitk.ac.in/event/Synergy/
Points of Contact:
Abhijeet- +91 7762884932
Ankit- +91 9567097555