WEC CTF
January 2, 2021 @ 6:00 pm

-

January 3, 2021 @ 6:00 pm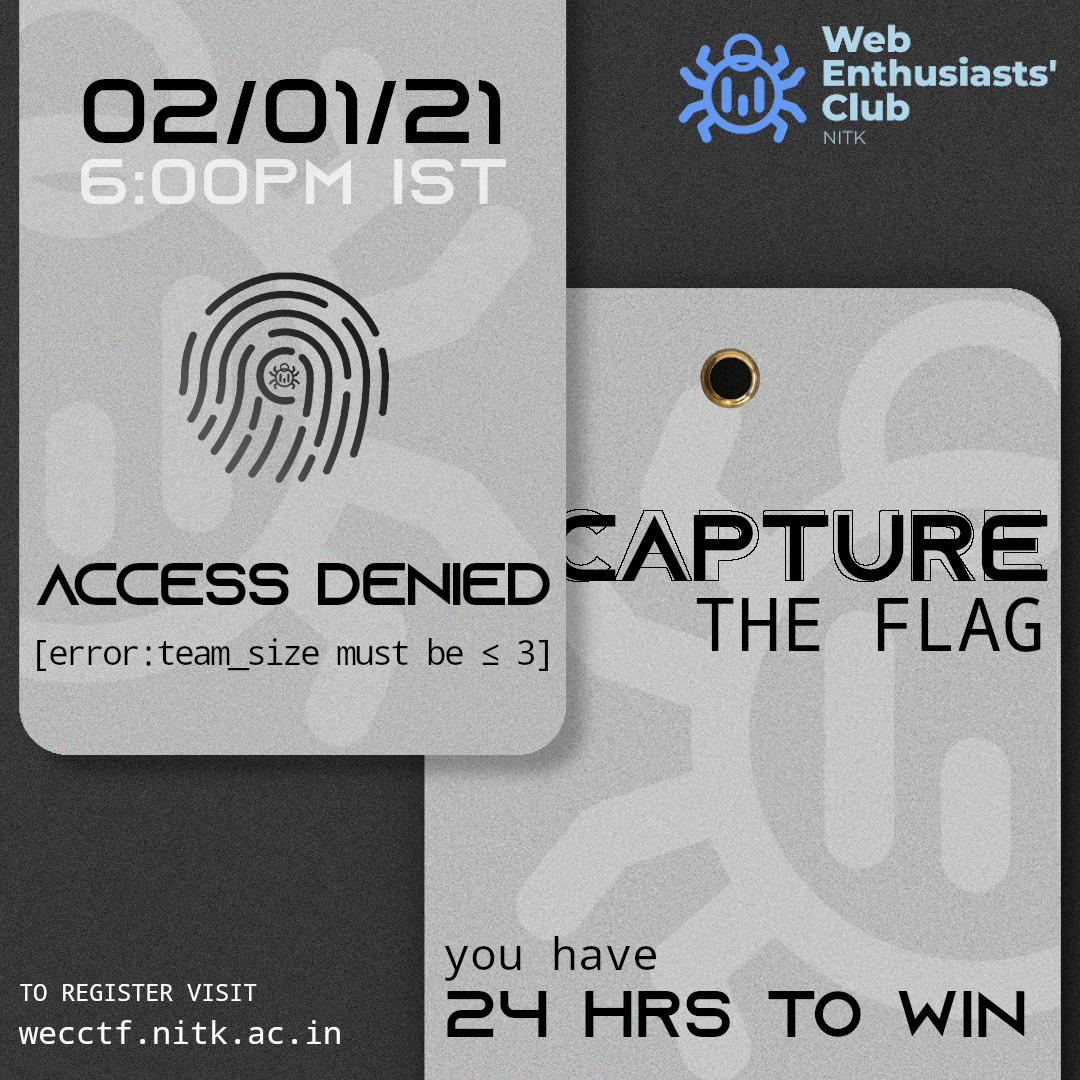 Greetings from Web Enthusiasts' Club, NITK
Want to kick-start 2021 with something exciting?
We present to you WEC CTF, a 24 hour online jeopardy style CTF contest.🚩
Capture The Flag (CTF) is a cyber security contest where players deal with real life security challenges and break into systems, detect vulnerabilities, and exploit them to capture flags.
CTFs are a great and fun way to learn, apply and upgrade your skillset.
Make sure your team zooms ahead of all others and captures as many flags as fast as possible!😎
P.S. It is beginner-friendly.
Teams of size up to 3 are allowed.
🗓️ Save the dates: 2nd Jan (Sat) 6pm – 3rd Jan (Sun) 6pm
Open to all years and all branches.
🌐 Register now at:
https://wecctf.nitk.ac.in
Join our discord server for queries and further updates:
https://discord.gg/FGGnwJ3YJF