Xuberance
February 7, 2021 @ 6:00 pm

-

8:00 pm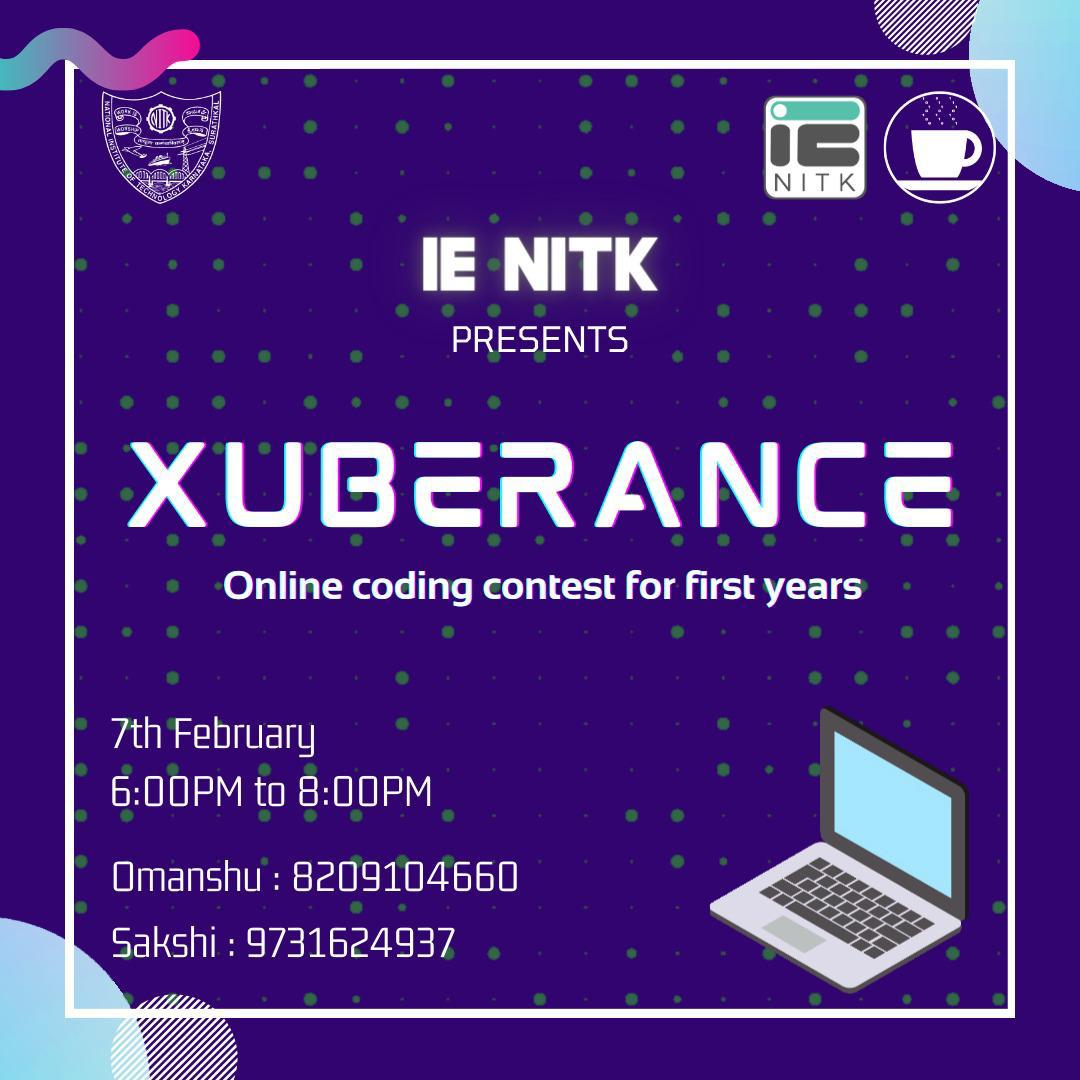 "I have always wanted to learn Programming, but don't know where to start"😅
"What is Competitive Programming? Is it too tough?"🤔
"What kind of questions do companies ask in interviews? Will I be able to make it to the interview stages?"🙈
Are you currently in first year and have similar questions? Say no more!😌
IE Code presents ✨Xuberance✨ an online coding competition that will introduce you to the exciting world of Competitive Programming! Xuberance '21 is a solo event tailor-made for freshers to help the curious minds among you figure out the intricacies and challenges involved in an online coding contest.
We highly encourage all first years irrespective of the branch to participate in this event.
So get ready to jog your brain by participating in Xuberance!⚡
Team size: 1 (That's what solo means :P)
Date and Time: 7th Feb, 6 pm – 8 pm
Please fill the form to be eligible for the competition: https://forms.gle/YYBetoWtPJkzG8Cv9
Register at hackerrank.com/xuberance21