The debut edition of the Tri-NIT Hackathon happened this weekend which was conducted by the technical clubs of three of the best NIT's; Spider R&D (NIT Trichy), CSEA (NIT Warangal) and ACM (NITK Surathkal). Two years ago, the clubs had come together to organize a Tri-NITarian Cup – a coding contest.This year, to switch things up and create an event that can continue on every year, it was decided to conduct a 24-hr Hackathon.
Every successful hackathon needs sponsors and partners. The TriNIT Hackathon got a whole lot more exciting with contributions of our amazing sponsors. Dare2Compete(D2C), a social community engagement platform that gamifies an engagement aimed towards learning, interacting & hiring, was the platform sponsor. Salt, a start-up that looks at expanding the scope and easing the use of financial services for women by adopting a community-based approach, was the associate sponsor. BharatX, a FinTech startup that uses technology to empower the Indian Middle Class with credit, was the title sponsor. Skill-Lync, an Ed-Tech company that provides industry relevant advanced courses for budding engineers to help achieve their dream job in a core company, was a co-sponsor. Klapz, a Mobile app that lets you MicroTip (as little as ₹2) to any YouTube video, Tweet or Spotify podcast., was a co-sponsor as well. Geeks For Geeks, a portal with well-explained computer science and programming articles, quizzes, and a lot more, was our learning partner.
With over 2000+ registrations, the hackathon kicked off with a great start. Attractive prizes, an informative website and well-known sponsors pulled in UG students from all over the country and from all years. From beginners attempting their first hackathon to final year veterans, we let everyone take their chance at the actual hackathon without any prior screening. Even a newbie who doesn't take home a prize still gets the whole 24-hr hackathon experience and a participation certificate.
Like many other hackathons, we had multiple problem statements in tracks of Dev, ML, Blockchain and Electronics. The problem statements catered to a variety of real world situations that require efficient solutions.
Impressive solutions were submitted by many teams and even the second and third year students had outdone themselves, making the judging process very hard. Winners were from the blockchain track, who built a solution for identity management. It was inspiring to see more and more undergraduate students getting into this relatively new field and creating new and innovative solutions – a true mark of how much blockchain technology has revolutionized the modern world and has so much more undiscovered potential. A COVID-19 contact tracking app and an automated chatbot for COVID-19 related queries using deep learning are some of the honorable mentions. And with that, the hackathon successfully came to a wrap. With wonderful learning experiences from both the contestants' end as well as the organizers' end, the colleges aim to create an even bigger and better event next year. See you there!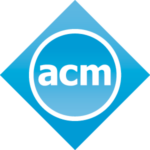 Brief Info: ACM NITK is a student chapter of the world largest educational and scientific computing society, the Association for Computing Machinery. At ACM NITK, we have five special interest groups - Sanganitra (specializes in fields including but not limited to Computer Vision, Software Development, Machine Learning and Big Data), Vidyut (specializes in fields including but not limited to Robotics, Power Electronics, Signal Processing and Machine Learning), Yantrika (specializes in fields including but not limited to Aerospace Engineering, Robotics, Automobile Engineering, Bio-Chemical Engineering, Structures and Materials), Kaaryavarta (specializes in fields including but not limited to Business, Finance, Economics and Marketing) and Saahitya (specializes in fields including but not limited to Literature, Philosophy and History). ACM NITK plans and organizes a wide range of events that include technical workshops, guest lectures, online events and various other competitions at NITK, throughout the year. ACM NITK also works on various projects to encourage learning and contribution to society.