BYJU'S – Virtual Seminar
September 12, 2020 @ 5:30 pm

-

6:30 pm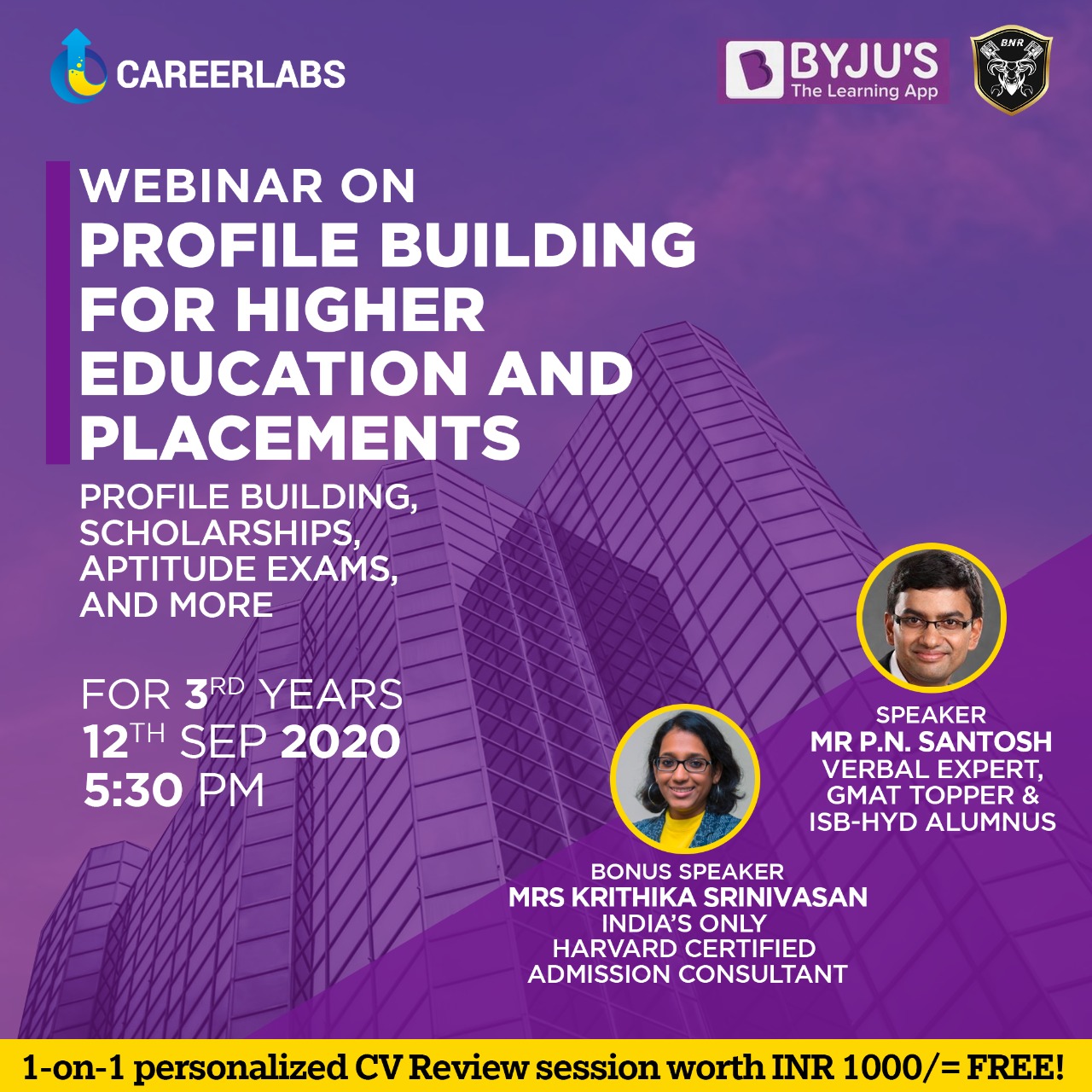 BYJU'S – Careerlabs is hosting a Satellite Seminar (Virtual Seminar)
It's LIVE & Exclusive for NIT Karnataka Students.
This Satellite Seminar is Highly Recommend for everyone to attend and since this is a lockdown period you can best utilize the time by attending this.
The Satellite Seminar will cover topics related to Resume Writing,Projects, Internships & Profile Building for Higher Education & Placements
🗓️: 12th September, Saturday
🕓 : 5.30pm onwards
👨🏻‍🎓: 3rd years only
🌐Register Here
https://bit.ly/2Fa88wn
💰 BONUS: All attendees will get access to FREE starter pack of profile boost Platform!