FARC Pre Rec Talk
September 12, 2020 @ 6:00 pm

-

7:00 pm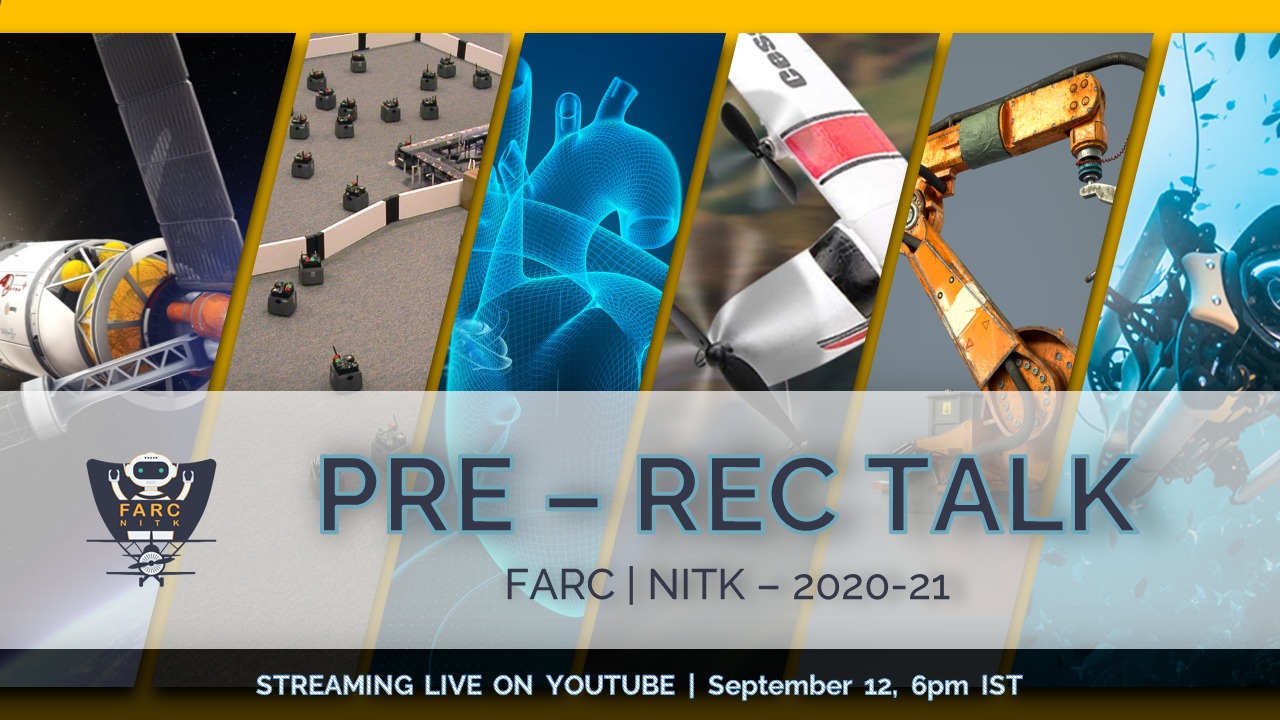 Greetings from FARC, NITK ✌️
We at Flying and Robotics Club (FARC) are a team of multidisciplinary members working on projects in various domains of computer science, electronics and mechanical engineering, seemingly everything under the sun!
The aim of our club is to encourage college students to take up projects in the field of robotics to meet the immediate needs for automation in today's world. The club also promotes an interest in the field of aeromodeling as a hobby for anyone who's looked up at the sky, glanced at an airplane and found themselves beaming with unexplained joy and curiosity, or spent hours trying to decipher the nature and origin of a UFO they were convinced they saw that one night when they went camping.
Think you belong here? Want to work on projects ranging from Web Development, Swarm and Aquatic Robotics to Rocket Propulsion systems? Keep an eye out for the pre-recruitment talk!
Going live this Saturday, September 12, 6pm IST
Registration form – https://bit.ly/33fXPiD
Stream Link – https://youtu.be/l0dfmfc0k7U
Deadline: Sunday 11:59pm