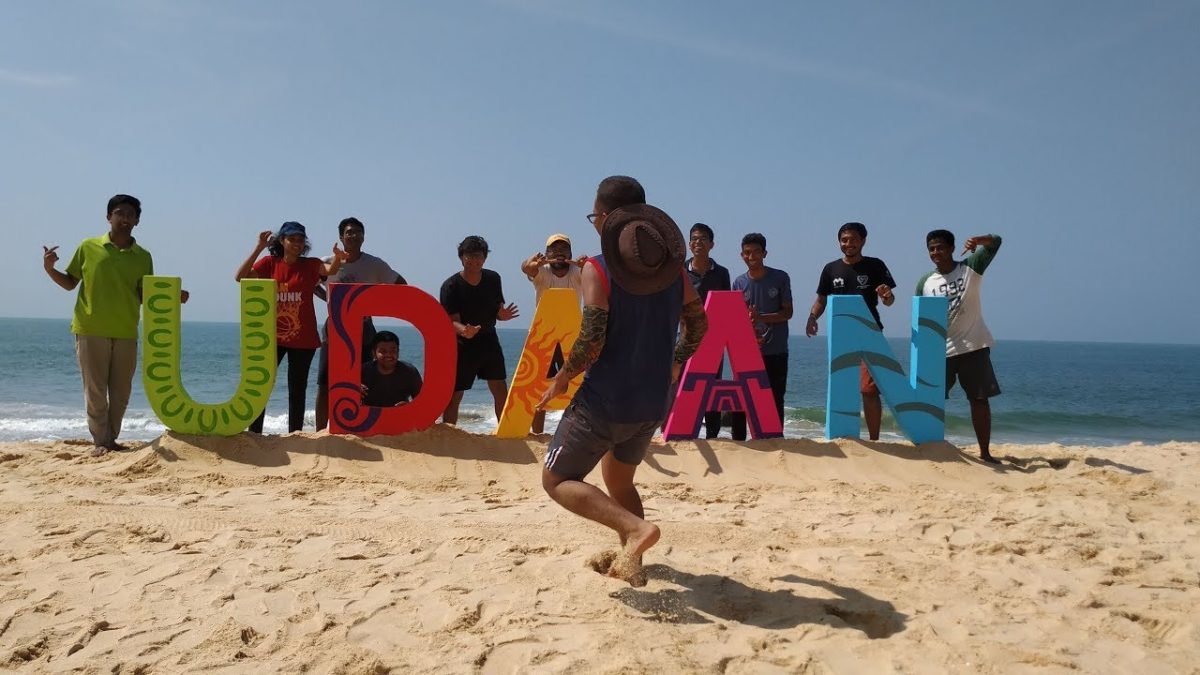 We watched as the sky changed colours. From a baby blue to lavender to a light shade of golden yellow. Standing under this cotton-candy sky, we couldn't have asked for a better Udaan.
Udaan is NITK's very own annual beach Festival planned, designed and conducted by the Artists Forum. This event, held at the NITK beach, witnesses as 1000+ individuals, consisting of both professors, students and outsiders, gather together with just enough space, watch as the sun sets around them, a much-needed break from the norm.

Udaan 2020, portraying the talks of the Universe for the past 10 years, set out with the theme "Flying through the Decade".
This beach festival is usually held in the third weekend of January every year on the eve of our Indian festival, Makara Sankranti. This festival, though highlighting kite flying as their main event, also offers much relaxation and a peaceful evening as a wide array of games, stalls are set up alongside.
Somehow standing there under the warm glow of the sun, hearing the sound of the waves, eating momos for the soul, all worries were forgotten for the span of 3 hours, and standing there in middle of the beach, with our faces to the sun, our bare feet on the sand, none of us felt the heat.
With the stalls of Caricature, Nail Art, Tattoo etc taking place alongside the Sand castle competition taken part by 14 teams, one of AF's favourite happening is the Tug of War.
Battle between the professors, Battle between the students. This famous tug of war witnesses as the professors who sit next to each other in the department, go against each other, showing no signs of mercy.
We are thankful to the Artists Forum for holding this event every year, with a new theme and never-ending enthusiasm, giving the students and professors of NITK as well Surathkal residents a much-needed break.
Udaan, means to fly, and this Udaan we hope everyone, staring at that sunset, let go of all their worries and let their dreams fly high.
Until next time, Udaan.
The higher we soar, the smaller we appear, to those who cannot fly
Friedrich Nietzsche