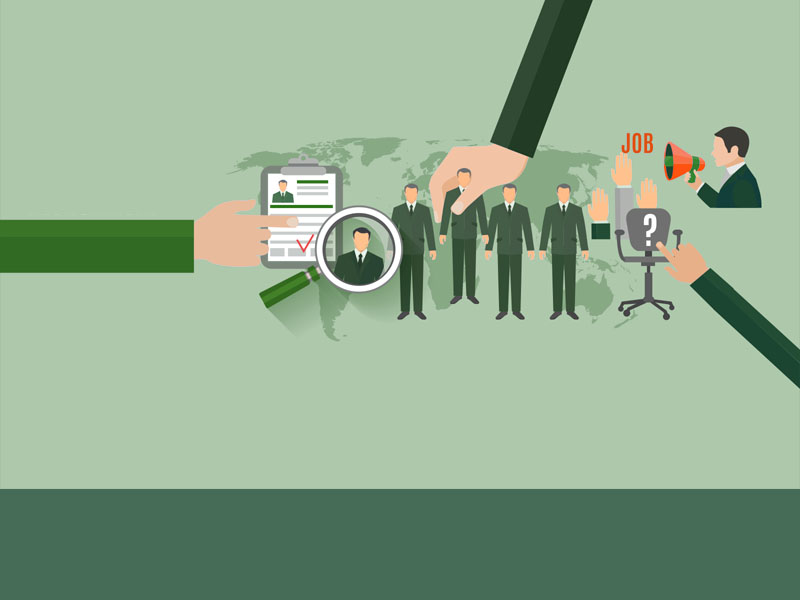 Placement season is in full swing in NITK despite the pandemic, thanks to the relentless efforts from the Career Development Centre (CDC) team. NITK is known for it's incredible placement statistics, making it one of the reasons why students aspire to join here. The CDC team works tirelessly every year to keep up the consistency.
However, a lot of times we fail to look beyond our narrow opportunities. Off campus placement allows you to look far and wide beyond your comfort zone in search of the right job opportunity. But unlike on campus placements, they aren't that easy to crack. We caught up with few of our alumni from the 2019 and 2020 batch, who bagged off campus placements to know about how they went by the process.
Ashwin KV (Electrical and Electronics Engineering 2020 Batch, Works at Paytm)
I don't really have a count of how many I have applied on LinkedIn honestly. But it took quite an effort to finally land one.
I started applying off campus as soon as I realized I can't clear aptitude on campus. I was atrocious in my aptitude test. In terms of the job section on LinkedIn, I had applied for way too many jobs on it and didn't even get a single reply. I'm pretty sure the number is around 400+. I did feel that my profile wasn't good enough and my CGPA was really bad as well. I got an internship at Nearbuy after college got over, this was after I private messaged the HR on LinkedIn and somehow he gave me a chance. It was supposed to be a 6 months internship. But Nearbuy got acquired by Paytm and I got a permanent role there.
So the ideal way to go for off-campus is to connect with as many recruiters on Linkedin and build some sort of a connection with them. Then convey your interest in the company and the profile you are looking for. Simply applying through the jobs section on LinkedIn has a very low chance of success.
Finally, steps to follow :
Connect with recruiters on Linkedin. In the search bar on LinkedIn search "recruiter" or "company name (Microsoft) recruiter" then connect with them by sending a personal note.

Once you are connected, introduce yourself, and clearly explain what you are looking for. Make sure to show passion for the company and the role.

Once they agree to it, send them a mail with your cover letter and updated resume. Do it immediately.

Try following up in case of no reply.

In the meanwhile keep connecting and applying.
Few portals you can create your profile and apply include Angellist, hirist, iimjobs, naukri, internshala freshers jobs.
As for preparation one needs to be really good at data interpretation, and aptitude in general. Even for off-campus, there is a lot of expectation in these. Along with that give importance to statistics and probability. Most analytics interviews will have Guesstimates and Puzzles. For guesstimates, plenty of questions can be found online and I would suggest GeeksforGeeks for the puzzles. In ISTE I had done a project in Sports Analytics, this helped me flex a lot of my knowledge and showcase my learnings. There are guided projects online or just pick up an analytics project on your own and complete it. Whichever company you are applying to learn as much about them as well as the industry. This comes in handy in the interviews. It's good to be fluent in SQL and Excel. This is a basic requirement and pretty simple to learn so try to learn these as fast as you can. If you are fluent in Python that is a blessing. For visualization, you can learn Tableau or Google Data Studio. But, SQL and Excel are mandatory.
One major suggestion I would like to give is to connect with people who are in the same position you are applying for. Look at what they have done and try to bring those skills forward in yourself. Like, if you want to show a new product to your customers, How will you pitch it? These people have already gone through that phase. Go through the work they have done and tailor your interview answers in that way. This worked wonders for me.
Vighnesh Velayudhan (Electronics and Communication Engineering 2019 Batch, Received an off campus offer at Razorpay, Works at VISA)
For Razorpay it was slightly easier as they had sent out a recruitment form on campus.
Apart from that, I have seen many ways to approach a company, through referrals, cold emailing, or the respective company's career page. For me, cold mailing and referrals have worked in the past. Also, Angel.co was a site I really liked when looking for opportunities in startups.
One thing to note is that they may not spend a lot of time reading your resume and off-campus placements can be a little challenging due to a larger pool. So a concise resume is important. For software roles, good DSA skills are necessary to crack the initial coding rounds. But final interviews are of similar difficulty compared to interviews happening on campus, it is just that the path to reach there can be a bit difficult in the beginning, but it is worth it as you get a wider variety of companies to apply to.
Good network with seniors, and referrals can help you get an interview where you can portray your skills better.
Ambareesh Prakash (Mechanical Engineering 2019 Batch, Works at Myntra Jabong)
I applied for off campus placements mostly through club senior's referrals and networking. The preparation was similar to that of on campus placements.
I had plenty of pathways and options secured already, so I didn't really depend on LinkedIn. Although I did connect with some prominent people from Kaggle and had a few lines of conversation with them. I never added completely random people, unless there was something in common.
My GPA was really low so most of the general applications wouldn't really work for me. I figured the only way for me to get an intern or a job was by demonstrating to people that I was worth hiring.
I secured a PPO after my off campus internship at Myntra and I kind of informally secured a way for masters in case I felt I needed it during my winter internship at UAB in Barcelona. Again most of these are in general show good work in a club project/internship and convert that into a referral for a job/intern.
Varsha Subbaram (Electronics and Communication Engineering 2020 Batch, Works at Fidelity Information Services)
I tried my hand at on campus placements and I was tired of not getting through the HR rounds. That made me consider off campus placements. Since I was a Placement Coordinator, I had a list of companies that were going to come to campus and companies that I thought I could invite but haven't been on our campus drive. So I went through their official hiring portal and applied for them. I initially applied for both analyst and software opening and got calls from around 5-10 companies out of the 15 I applied for. The process begins with a recruiter asking you to come for an interview. It could be a phone interview and a direct face to face interview at a later stage.
One important thing to keep in mind is that there will be a large pool of people of different ages with varying experiences applying for the same position. I had almost 6 rounds for the company I got hired for, Fidelity Information Services. But that was because I was the only fresher out of all the people who were there applying for the job. Like usual, the resume is really important, don't make stuff up but cater to what the job is looking for. They were happy with the fact that I was from NITK so that badge really works. I had to wait for a while to get calls from recruiters, patience is key.
Conclusion
With the impending employment crisis amidst the pandemic, it can be a good alternative to traverse different paths for securing a job. There are multiple ways to go by this including Employment Referral Programs, LinkedIn, various online job portals such as naukri.com, hirist.com, shining.com, monsterindia.com and Hackathons. Employee Referral Program is an internal selection process of a company where employees can refer people they think would be good hires.This is usually done by reaching out to an official working in the specific company you want to apply for referral. A good networking helps for this as well, and managing your LinkedIn profile would be a good start.
To sum it up, off campus placements are a golden opportunity for people looking for companies beyond the ones that come to our college. There was a similar opinion of it not being as comfortable as that of one campus, this can be attributed to the larger pool of candidates and the job requirements. However it's definitely worth the time and effort, if you find the job to be what really motivates you.
Team Pulse wishes everyone the best to secure your dream job and internship.