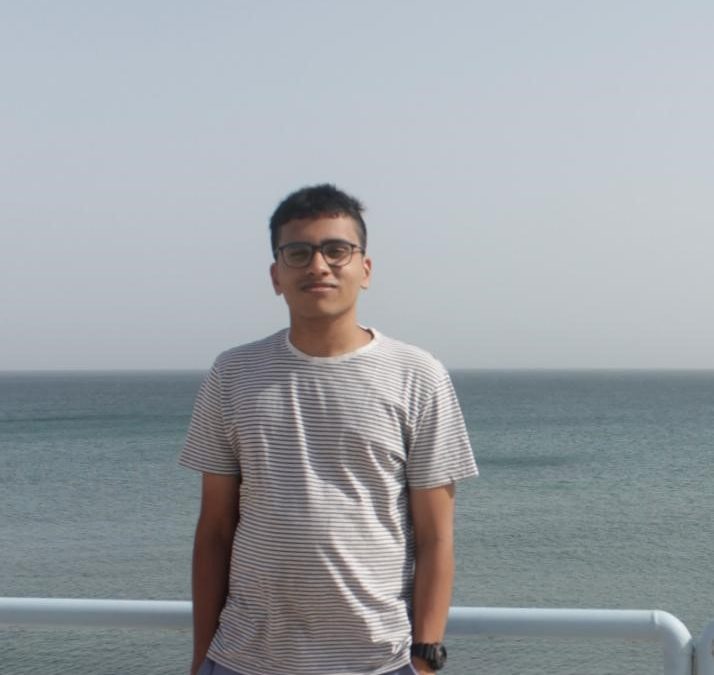 "Happiness can be found in the darkest of times, if one only remembers to turn on the light."
-Albus Dumbledore
When I joined NITK back in 2016, I honestly had no idea of what to expect from college life. Like many of my soon-to-be batchmates, I spent my summer browsing through hundreds of Quora articles about 'Life in NITK' and came to the conclusion that getting into the exclusive clubs in college was the surefire way to excel on campus. Yes, your academics and your CGPA mattered but to be the 'perfect' NITKian you had to make it into an exclusive club.
And so my first year was spent figuring out which exclusive club was perfect for me. Often at the cost of my academics, I attended numerous workshops and events conducted by the exclusive clubs to zero in on my choice.
By the time recruitments started in second year, I had decided on my choice. I was so sure of my selection that I applied for a specific SIG in a club. I cleared the first two sets of interviews and I was waiting for them to call me for the final interviews, which were being conducted over a week. As the days passed by, my anxiety and fear started to increase as I didn't receive any call. On the last day I waited eagerly in front of my phone, waiting for the text message from the seniors, hours passed by and nothing happened. Then it dawned on me, my perfect NITK dream was crumbling right before me. I had not made it and there was nothing I could do about it.
'How could this happen? How did they not select me? This must be a mistake.' Looking back at that moment I was definitely experiencing the five stages of grief with the first stage being denying the inevitable, which soon turned into anger towards my seniors for not selecting me. I was jealous and angry that my friends had made it and at myself for not doing so. Then I started to question myself. What if I had done my interview better? What if I had answered those questions differently? I started going down that slippery slope that everyone wishes to avoid. The questions in my head were endless and I didn't know how to answer them.
What followed was a very long stage of depression. It was definitely a dark phase in my life. I didn't want to leave my room. I didn't want to talk to anyone. I wanted to avoid everything. My poor roommate tried talking some sense into me but to no avail. I cut myself off socially for a long time. My ego and confidence had taken a bruising and I didn't know how to fix it.
I was pretty aware of my downward spiral and could have chosen to go down it by taking some extreme steps. At that point I could have quit NITK. My CGPA was horrible and my social life was a disaster. The future was bleak and I wanted to escape reality very badly.
However I chose to go back to first principles – to rediscover myself and not go to the extreme. I decided to give my 'Life in NITK' another chance.
I used to quiz in my school days (so much so that I used to be called Mr. Encyclopedia jokingly by my classmates) but after coming to college it had taken a backseat. Although I did participate in quizzes in my first year, second year was when I started participating in quizzes in other campuses as well. Luckily for me, I found two like-minded quizzing fanatics and teammates in Aneesh Dixit and Amal Mohan. Through quizzing I became more involved in the Literary, Stage and Debating Society (LSD NITK), eventually leading to participation in other aspects of the club as well like theatre production, literary styles and debating.
Many of the seniors who I believed 'rejected' me were also part of LSD but there was no more animosity from my side. I had accepted my fate and eventually those seniors became very good friends and still are to this day. Life came full circle when those very seniors recognized my abilities and entrusted me with the responsibility of being LSD's Treasurer at the end of my second year.
Quizzing, a pastime that I had long ignored because of my own complexities, gave my life a new spark. And this new spark carried on to all aspects of my college life. I started doing much better in academics. My social skills improved and slowly I started regaining my confidence.
This entire journey across the five stages of grief would not have been possible without the support of many friends who were the bedrocks of my college life. The countless trips that we went on completely changed my perspective on life.
In conclusion, my advice would be to treat this article like any other from Quora. Don't waste your time feeling dejected about not making it into any exclusive club. NITK offers countless opportunities for those eager to discover themselves, so what are you waiting for?
Curated by Jijiss Basil Joy