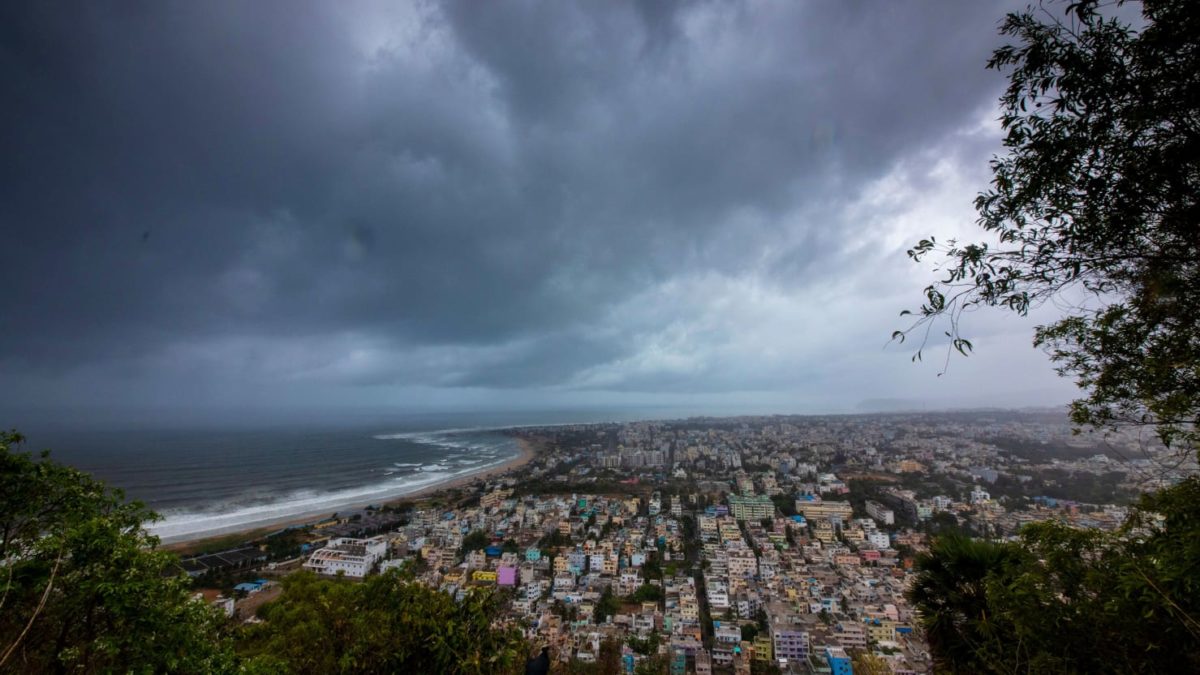 Cyclone Amphan – a category 5 cyclone – hit the southern part of West Bengal and coastal regions of Odisha on the 20th of May. It has directly affected about 6.5 crore people in the said states and claimed more than a hundred lives. The mobilised initiatives that were supporting the region during the pandemic were also shut down along with major agricultural losses, irreparable damage to the Sunderbans and a breakdown of electrical as well as healthcare facilities.
The cyclone left the whole region paralysed. Huts dissolved into the water, islands submerged and forests upturned.
We asked three students from our college about their first hand experience; Subham Chakraborty – a second year mechanical engineering student from Barrackpore, Anshuman Sinha – a second year electrical engineering student from Bidhannagar, North 24 Parganas and Soumyabrota Sen – a second year mechanical engineering student from Behala, South Kolkata.
'My mom said the other room has transformed into a swimming pool,' Subham Chakraborty laughed while remembering the start of the cyclone.
First row seat to nature's fury is what he recalled naming it as he heard the forest trees breaking while unclogging the drains.
How long did it take for the electricity and connections to be restored?
'Five days, thank goodness.' Subham continued, 'A friend of mine who lives closer to the coast, yet still pretty far away, said it took them more than a month since there was nothing left to repair. Whole transformers were broken and lying on the ground, you could have sold them as scrap metal.'
'It took about three days for the connections to be restored and two days for the water to recede out of the streets.' replied Anshuman Sinha, a resident of the city where the damage is said to be minimal.
Soumyabrota said, 'The main roads were blocked and the street lights were out for two weeks after the cyclone had hit. Thankfully, we had electricity and water supply and no severe damage was caused to our building. However, some adjacent buildings did experience transformer failures and collapsing window panes.'
What were your priorities as things started to settle a little?
'The next day, I had to submit assignments.' Subham chuckled at the bittersweet reality of life as a student.
Soumyabrota mentioned something similar, 'My priorities were to complete all my pending tasks which mostly consisted of online coursework and academic tests/submissions. Most of these had to be put on hold because of the lack of connectivity.'
Calling people and asking about their welfare was another priority that all three of them mentioned and Anshuman stated, 'Since there were no personal losses incurred and we had enough food supplies – firstly due to COVID 19 and secondly because we'd been alerted of the cyclone well in advance, our first priority was to call our near and dear ones and make sure they were alright.'
What would be your takeaway from this experience?
Subham answered, 'I watched the army clearing up roads and fallen trees. We had to use handfans, lanterns and candles. It felt like living in the stone age during those days. But well, I will be one of the people who get to say that they survived a category 5 cyclone in the middle of a pandemic, that has to count for something no?'
Anshuman said, 'Since I could assume that my livelihood would not be affected, the only responsibility I had was to stay calm throughout the calamity and keep others calm too; to listen to their grievances and provide all possible support. So there was definitely a lot to learn, especially because the loss and destruction in other regions was massive, nowhere in comparison to what we faced in my city.'
'This entire experience was an eye opener for me. It made me appreciate all the comforts that life has given me so far. It made me realize the essence of time and how important it is to get things done at the right moment. I really do pray that we all begin realizing these points on our own without having any such natural calamity having to make us do so.' Soumyabrota ended his answer on a sad note.
The relief work goes on as the remote islands of Sunderbans still rely on volunteers to bring them essentials. People are spending hours on boats and trucks, trying to reach all the corners they can. The lack of work due to the pandemic has also been a factor in these hard hit areas being completely reliant on NGOs and relief volunteers. There may not be enough distance between them during these exchanges, but we might have to give them a pass just this once.