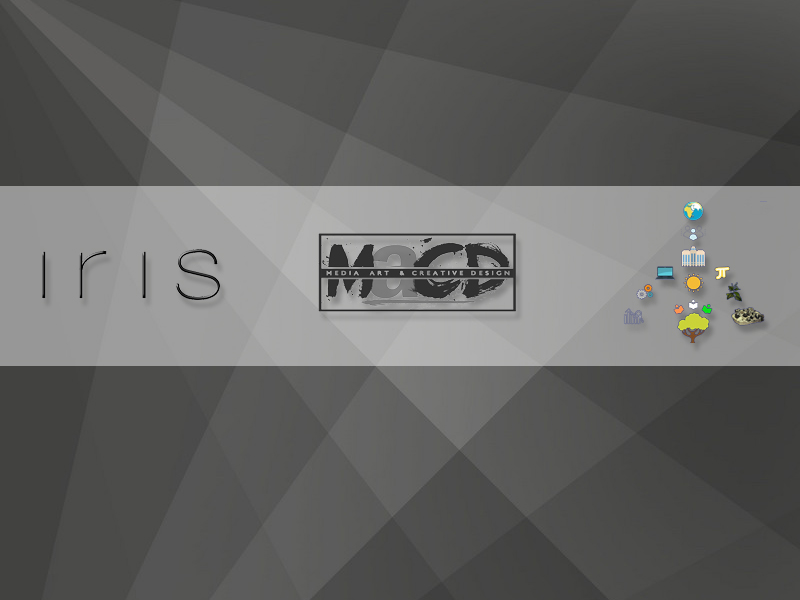 "We do not need magic to change the world, we carry all the power we need inside ourselves already: we have the power to imagine better."
– J.K. Rowling
For the eighth edition of the 'In House' series, we have with us Abhishek C (MACD Convenor), Shashank S and Vithik Shah (IRIS Leads), and Vishakh Rao (SMILE Convenor), where we talked about the new plans for their teams in the upcoming semester.
Abhishek C – Convenor of Media Arts and Creative Design (MACD)
– What are your plans for the club in the upcoming year? 
MACD has always been an integral part of our college when it comes to media. Quality and efficiency are what we have always focused on. This year we are planning to provide a platform for all aspiring video editors, photographers and graphic designers of our college to showcase their talents. Our objective is to collaboratively bring everything under one roof and to give the artwork a wider audience
We also have plans to conduct various  Knowledge Exchange Programs(KEP) on video editing, graphic designing software and online photography workshops. We are also looking forward to collaborating with various clubs of our college and have already started working with the Literature, Stage and Debating Society (LSD)
– What problems do you think the club will face this semester due to the online shift?
The pandemic has had a huge impact on the overall working of the club. We had to shift meetings and discussions online. Another adversity we are going to face is with regards to recruitments during these times. 
Even during such a health crisis, the enthusiasm and active participation shown by the club members is what drives our club forward. We hope to keep this energy up, going forward by carrying out our discussions in interest groups.
– Any new upcoming events that we can expect from the Club?
As I mentioned earlier we plan to conduct online KEPs and virtual workshops this semester but before all that, our main objective is to revamp our instagram page for publishing artworks of students from our college. We are even planning to conduct a virtual expo of artworks to showcase the talent of our college if we get the required submissions. These are our plans as of now, but this is not the end. We have lots of crazy ideas to implement. Hope they go as planned.
Facebook: https://www.facebook.com/MACD.NITK/
---
Shashank S and Vithik Shah – Admin Lead and Tech Lead of IRIS respectively
– What are your plans for the IRIS Team in the upcoming year?
In the past few years, IRIS, as a platform, has grown a lot, but we feel we still have more to deliver. As the circumstances have changed so have our priorities. The outbreak has been challenging for all, and we are no exception to this. 
However, we have learnt how to adapt and work in this virtual environment. The team has restructured well and are getting back to pace with the work. We have been continuously searching for opportunities to make our platform more diverse in terms of functionalities and usage. For example, IRIS has now entirely digitised the Branch Change and Minors Allotment procedure which was done offline and would have been quite a herculean task given the present situation. 
The team has always been driven by an insatiable hunger for success and we want to sustain this spirit. We want to maintain the standards of professionalism and the work ethic set by our seniors. We look forward to assisting and achieving fluency in the healthy functioning of our Institute.
– What problems do you think the team will face this semester due to the online sem? 
Teamwork has always been a core element of IRIS, and this outbreak has posed quite a few challenges to this. Current circumstances have restricted us to meet virtually, and we have had some hiccups in coordination and collaboration. Connectivity issues and power outages sometimes limit us to text messages which are quite prone to be lost in translation. 
With students and Institute relying on us for academics, we are at times bombarded with questions and queries. We are continually working to resolve these and have also come up with a helpdesk to help us efficiently deal with the issues faced by students and faculties.
The sheer timing of this outbreak has been cruel too as we have neither been able to bid our seniors farewell nor have we been able to meet our new recruits. We hope this ends soon enough as we cannot wait to hold our first meeting and officially welcome the new members to the IRIS family.
– Any new upcoming initiatives that we can expect from the team? 
It's going to be a pretty busy year for us as the focus is on us to improve and deliver. We shall soon be releasing a module to track and pay your library dues. We have also been working on generating certificates and transcripts through our portal along with the certificate verification feature. As mentioned, a helpdesk is also in the works. Finally, we are looking forward to announcing an update on which we have been working on for quite some time. Stay Tuned!

Blog: https://blog.iris.nitk.ac.in/
---
Vishakh Rao- SMILE convenor
– How is the situation different this semester from last year in the functioning of SMILE?
As you know our club is one of the youngest clubs in NITK. It was inaugurated during the previous odd semester. We spent a good amount of time setting things up for the club. We had to work especially on publicity, to create an awareness about the club within NITK. We functioned with just the posts Convenor and Joint Convenor, without appointing any other core members or office-bearers. We had planned some activities for the last semester and also for this academic year but the sudden and unforeseen occurrence of the pandemic let us down. 
– How is the team collaborating now?
We have now appointed new office bearers and core members with specific roles to make the club more organized. I believe that this will help in our recruitment process and future events. 
– What events are in the pipeline?
So as of now we plan to conduct some online activities including talks by popular personalities and also start a series of posts on "Hidden or lesser known facts about Ancient Indian Science and Medicine" through our instagram page. 
The events and activities we had in mind like – exhibition of ancient tools and artefact, plays, seem unlikely due to the current situation since we can't meet up as we used to previously. But we will definitely come up with more interesting initiatives that can be conveyed through online platforms. 
– As a convenor, what are the things that you would like to change in the club?
As the convenor of the club, I will ensure that the activities and events are conducted smoothly and in the best possible way. 
Instagram: https://www.instagram.com/smile._.club_nitk/