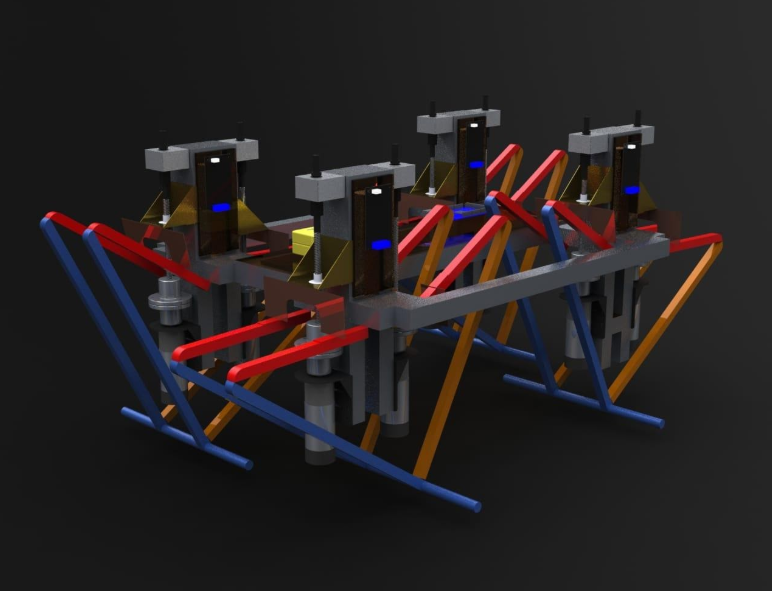 Team CRN is our college's official team which participates in ABU Robocon. CSD-Robocon-NITK Team takes part in the Ultimate Robotics Contest for Undergraduates – ABU Robocon. We build Robots that aim at incredible Precision, Reliability and Speed or in other words Industrial performance. Every year (since 2002), one of the member countries of Asia Pacific Broadcasting Union which Doordarshan–India is part of, hosts ABU Robocon.
Now to all of you who have no clue, ABU Robocon is an international robotics competition where a theme is given out based on which every team builds two robots. The teams are expected to compete in the tournament which has a league format. To get to the international round, a team like us from India has to first qualify the Indian rounds and only the best team from India is sent to the international tournament where they compete with teams from all around the Asia Pacific region.
In August of 2017, theme and rules for ABU Robocon 2018, were announced by Vietnam and the journey began for the First Team from NITK to take part in this prestigious competition. The team was founded by the then 3rd year mechanical engineering student Arjun Sadanand who along with his small group of friends took part in the Indian round of the competition. They also bagged the Mathworks "First time best usage of MATLAB" award for that year. The team has grown since then and strived to bring together some of the best minds in college in the field of robotics.
Team CRN starts the year in August which is when the theme for the next year is released. First task is to recruit new talent who are interested to work with the team. Once recruitment is complete, we then start brainstorming solution ideas for the problem statement that has been given to us. Parallel to this, the arena for the year is also prepared in L016, Main Building which is where all our work happens.
The solution ideas are then further refined using established methods of product development similar to what is done in research and development divisions of industries. Finally, one or two ideas for each problem is shortlisted and the prototype building begins.
With the prototypes, the sub teams (mechanical and electronics) are able to decide the parameters required for efficient functioning of the final model. Work then begins on the final robots which are built to high industrial standards.
The Indian stage of the competition has three rounds. Round 1 is a documentation stage where teams have to submit their design ideas and a CAD model of their final robots. Round 2 is a video submission round where video of the working bots are sent to the judges who score each team based on certain parameters. The top few teams are selected and they fight against each other in a 1v1 format at IIT Delhi where Round 3 is held.
To take part in Robocon, the team must not only be proficient and innovative in mechanical design, electronics design and programming but also back it up with other skills like manufacturing, management (Time, resources and team dynamics), etc. Above all, each member must have a constant drive and motivation to keep going ahead.
Our team has been hard at work all year to build some of the best possible bots for the challenge given to us for 2020. We have successfully qualified the first round and were shortlisted for the video submission round which has been postponed for now. We will be ready to face the challenges thrown at us for the coming years and strive to represent NITK in the global robotics arena.