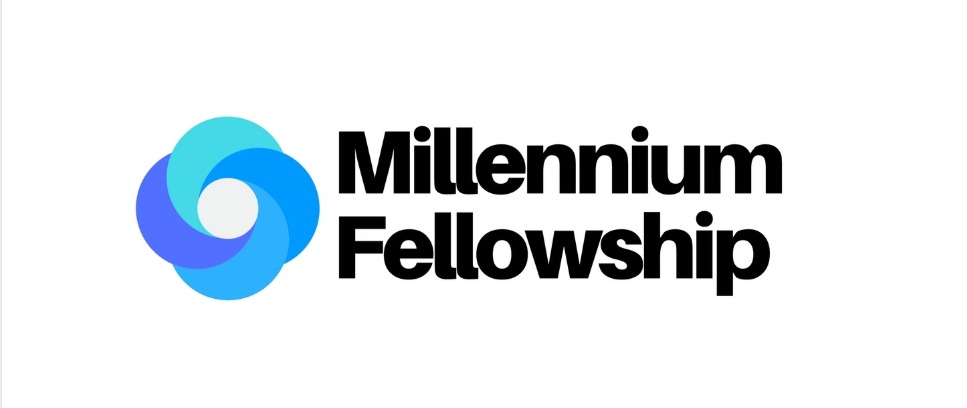 "How wonderful is that nobody need wait a single moment to improve the world"
– Anne Frank
In 2018, United Nations Academic Impact and Millennium Campus Network (MCN) launched the Millennium Fellowship. The Fellowship is a semester-long leadership development program that convenes, challenges, and celebrates student leadership advancing UN goals.
This quarantine, 8 students from diverse backgrounds came together to form a team with a cause in mind to help make this world a better place. We are a team of passionate young minds, eager to do our bit in helping the people that are truly in need at this time.
Millennium Campus Network (MCN) is a global student network addressing humanity's greatest challenges. Through programs, MCN convenes, challenges, and celebrates student leadership for social impact. The United Nations Academic Impact (UNAI) works with institutions of higher education and research around the world to further the realization of United Nations goals and objectives. The Millennium Fellowship is a partnership formed by MCN and the UNAI , and through this partnership MCN will ensure that all Millennium Fellows are aware of the ten UNAI principles, the seventeen UN Sustainable Development Goals, and align their projects to be completed within their respective campuses with these objectives. UNAI will be engaged in publicizing this partnership and subsequent projects through its global network.
For the Class of 2020, 15,159 students applied from 1,458 campuses across 135 nations. Only 6% of the campuses were selected to host Fellows for the Class of 2020, and out of this 6%, our team was selected to represent NITK through our social cause in the Millennium Fellowship Batch of 2020. 1,428 extraordinary Millennium Fellows have been selected on 80 campuses across 20 nations to participate this year, and we are beyond grateful that we got this opportunity, and we will carry this project out to the best of our abilities.
We weren't too aware of how the application process would turn out, we only had one motive, that was to somehow create a change. Crossing fingers, hoping that we have luck on our side, we applied. For our cause to be selected out of such a large number of applicants, gave us that confidence in ourselves to believe that we will be able to carry out the project that we had sworn to do, create the impact that we had promised ourselves we will make.
Our team is focusing on a Project initiative we named 'Nurture'. The 'Nurture' Initiative aims to provide mother-child kits to provide antenatal care for mothers and to inculcate the importance of education and immunization for the child.
We aim to provide mother and child kits which consist of books, sanitary napkins, the essential information in regional languages regarding immunization, and provide medicines. We want to empower women by intellectual education and help break down taboos that surround menstrual health for women. We aim to reach out to 10 villages and impact about 1000 lives or 200 families in these villages.
We further aim to organize mentorship in orphanages and government schools to support underprivileged children's learning endeavours.
We recognize that the ongoing pandemic may restrict us from creating the impact we want to, but we believe that even in this pandemic, it is not impossible for us to create an effect and help many. Offering just a helping hand to someone who is in need, can change their lives.
To create this impact, we ask for your helping hand. With your help and volunteering, we will be able to carry out this project on a high note, with our success changing the lives of many. With support, any individual can go a long way.
When you want something, all the universe conspires in helping you to achieve it.
– Paulo Coelho
Our Growing Team:
Nishchith P Sriram

Adithya LHS

Liz George

Yash Kumar Gupta

Supritha Harishankar

Vageesha Mishra

Suraj Jagannath

Prajna N Hebbar

Nihal Rathod

Harsh Vardhan Jain
To join our team or for any enquiries, kindly contact us.
Contact details:
Nishcith Sriram : 0091-8073427662
Adithya LHS : 0091-8147133552