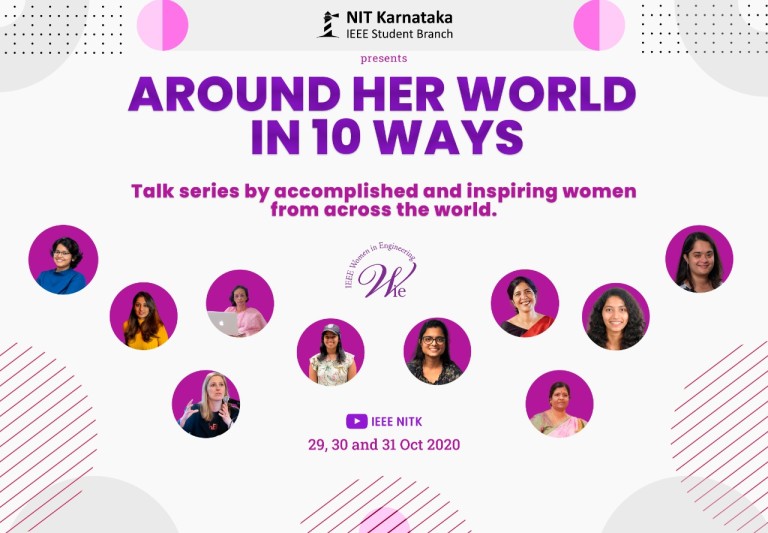 The WiE Affinity Group is very excited to present to you, Around Her World in 10 Ways, a talk series by accomplished and inspiring women from across the world.
You get a chance to meet and interact with amazing women from top institutes and companies like Facebook AI Research, Microsoft Research India, Qualcomm, University of Wisconsin Madison, McGill University and Georgia Institute of Technology.
Join us on this exciting 3 day journey to interact with and be inspired by them as they talk about their journeys and their work.
When?
Oct 29 (5:30 PM -9:30 PM)
Oct 30 (6:30 PM-9:30 PM)
Oct 31 (9:00 AM-12:00 PM)
Where?
https://www.youtube.com/c/IEEENITK

Detailed information about speakers will be shared soon!