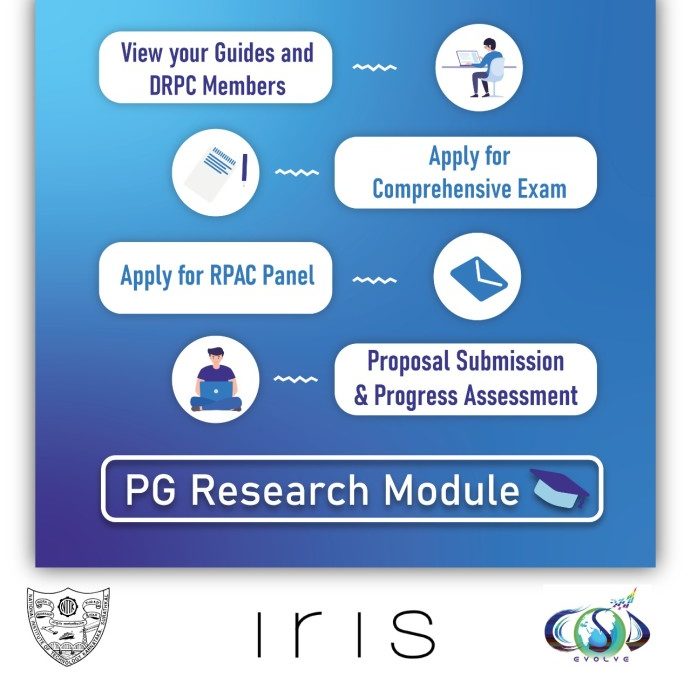 We present you the PG Research Module for PhD students on IRIS. Using this module, you can apply and check status of your various applications and assessments along the PhD student life cycle. The module is for PhD students from 2018 batch onwards. Please make sure that your data is updated for further academic activities.
Link to the Module: http://iris-ni.tk/pg_module
User manual for students: http://iris-ni.tk/pg_student_manual
Please use your institute email id (nitk.edu.in) for viewing the above manuals.
Note :
For any discrepancies or missing data please contact Academic Section with relevant details.
For first semester students the main guide details will be updated on the module shortly.