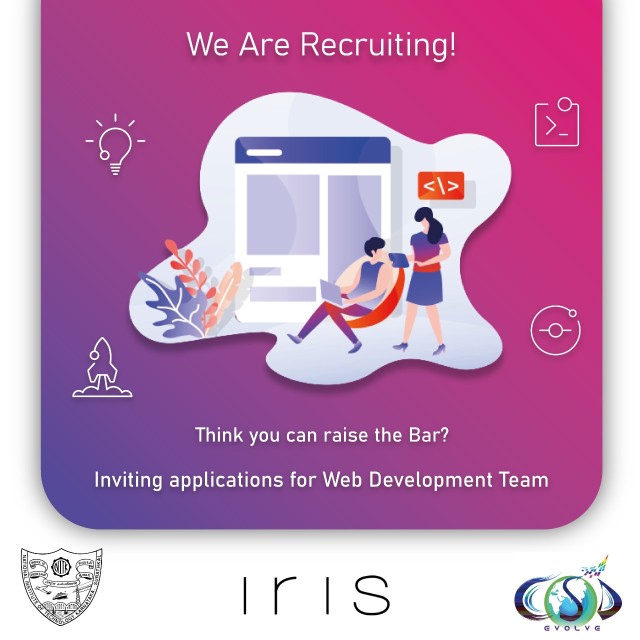 We are glad to announce that IRIS Web Development Team is now recruiting!
This year has been tough for all of us. Be it placements, attending online classes, or taking part in club events, things have changed for the foreseeable future. Despite all inevitable challenges, IRIS has always been on your side to make your life easier. Having eliminated a lot of paperwork and queues, IRIS is one of the fastest-growing student initiatives. Think you can raise the bar even higher by contributing to IRIS?

Delve into production-grade code of the IRIS application used by over 7K students, faculties and alumni of NITK. Join the team of seasoned developers and get involved with real-world challenges.
Note: Recruitment is open to all years of all branches and programs except final years.
Application Form:
https://iris.nitk.ac.in/form/iris_web_rec
Recruitment Task:
http://iris-ni.tk/web_rec_task
Deadline to apply:
11:59 PM, 12th October 2020
Deadline to submit the task:
11:59 PM, 17th October 2020