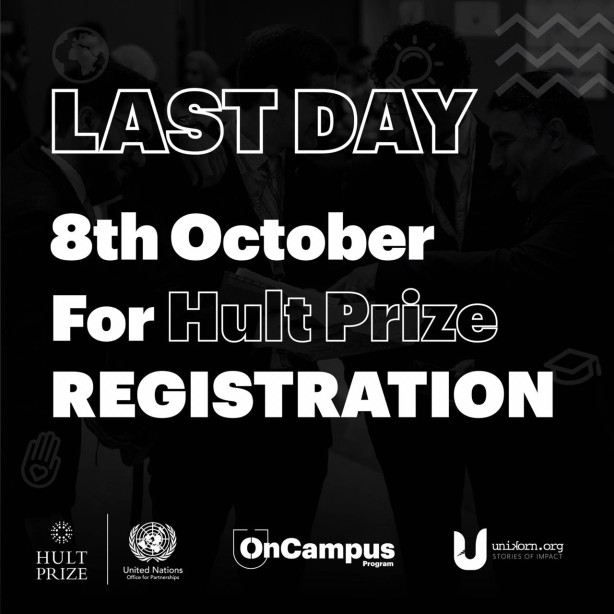 Ready to pitch your idea at E-Cell NITK's Hult Prize 2020 : Food for Good ?
Make sure you check out the competition timeline, detailing each of the 4 phases and deadlines for submissions and registration.
Follow our Instagram at hultprize.nitk to get the latest updates for this year's event.
Last day for registration is 8th October, click the link in our insta bio
The business idea you pitch could be the next $1,000,000 prize winner