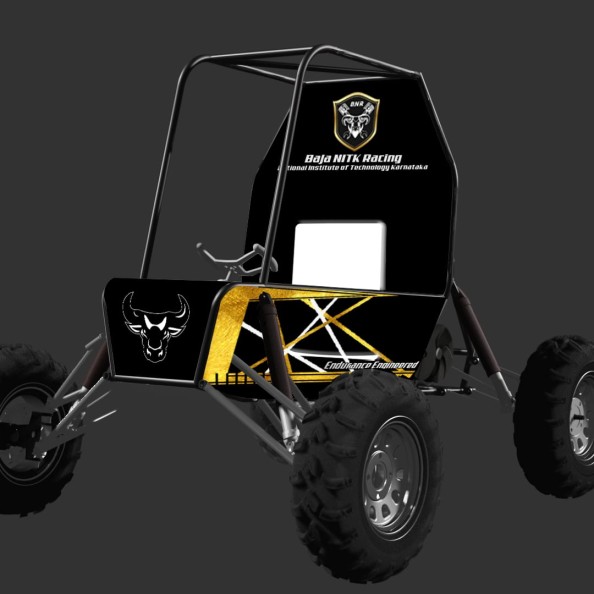 #DontStopTheCount!
Introducing, BNR Vega!
𝘝𝘦𝘨𝘢, 𝘮𝘦𝘢𝘯𝘪𝘯𝘨 𝘧𝘰𝘳𝘤𝘦 𝘰𝘳 𝘪𝘮𝘱𝘶𝘭𝘴𝘦, 𝘪𝘴 𝘢𝘯 𝘦𝘮𝘣𝘰𝘥𝘪𝘮𝘦𝘯𝘵 𝘰𝘧 𝘉𝘕𝘙'𝘴 𝘥𝘦𝘴𝘪𝘳𝘦 𝘵𝘰 𝘤𝘳𝘦𝘢𝘵𝘦 𝘢𝘯 𝘪𝘮𝘱𝘢𝘤𝘵 𝘵𝘩𝘳𝘰𝘶𝘨𝘩 𝘪𝘯𝘯𝘰𝘷𝘢𝘵𝘪𝘰𝘯.
𝗧𝗵𝗶𝘀 𝘀𝗲𝗿𝘃𝗲𝘀 𝗮𝘀 𝗼𝘂𝗿 𝗲𝗻𝘁𝗿𝘆 𝗳𝗼𝗿 𝘁𝗵𝗲 𝗥𝗲𝗻𝗱𝗲𝗿 𝗥𝗲𝘃𝗲𝗮𝗹 𝗖𝗵𝗮𝗹𝗹𝗲𝗻𝗴𝗲 𝗰𝗼𝗻𝗱𝘂𝗰𝘁𝗲𝗱 𝗯𝘆 𝗕𝗮𝗷𝗮 𝗦𝗔𝗘 𝗜𝗻𝗱𝗶𝗮. 𝗣𝗹𝗲𝗮𝘀𝗲 𝗵𝗲𝗮𝗱 𝘁𝗼 𝘁𝗵𝗲 𝗹𝗶𝗻𝗸 𝗯𝗲𝗹𝗼𝘄, 𝗹𝗶𝗸𝗲, 𝘀𝗮𝘃𝗲 & 𝘀𝗵𝗮𝗿𝗲 𝘁𝗵𝗲 𝗽𝗼𝘀𝘁 𝘁𝗼 𝘃𝗼𝘁𝗲 𝗳𝗼𝗿 𝘂𝘀!
Team BNR's constant hustle through the pandemic has culminated in this roaring beast, much like the Taurus in our logo.
Instagram: Like, Share & Save
https://www.instagram.com/p/CHVQooZBNdV/
Facebook: Like & Share
https://www.facebook.com/BAJASAEIndia/posts/3506268069454403