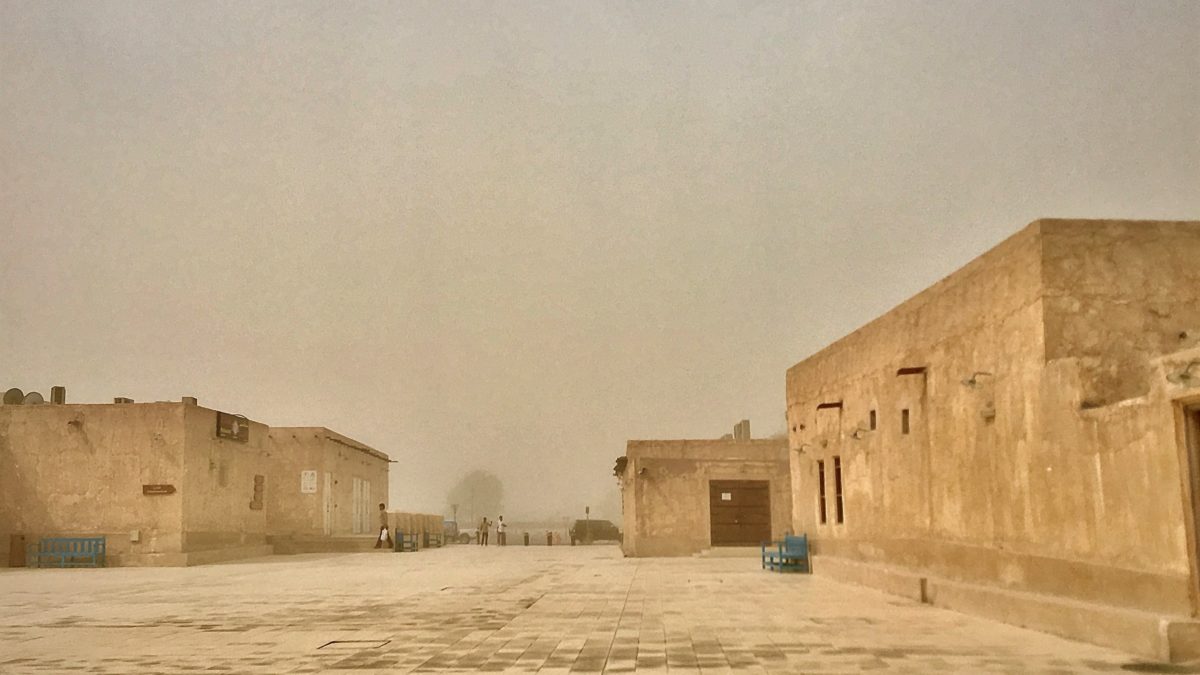 An abandoned souq in Al-Wakrah, Qatar, which became devoid of customers due to the Coronavirus pandemic.
A souq or souk is a marketplace or commercial quarter in Western Asian, North African, and parts of North Eastern and Eastern Africa. Shopping at a souq or bazaar is a standard part of daily life throughout the Middle East. Today, souqs tend to be found in a city's medina (old quarter) and are notable tourist attractions.
The recent pandemic and the fear of the disease spreading have turned most souqs in large metropolitan areas, into desolate, lifeless regions entirely surrendered to the elements. The mentioned souq has been used as an example to highlight how well the pandemic has changed people and their ordinary routines. Men and women tend to stay now protective of their families and the well-being of others. Also, they avoid all sorts of interactions with strangers or even relatives, lest they might contract the coronavirus and become a cause of concern for humankind. The areas surrounding the souqs are cordoned off for the general masses. The structures within the souq now lie in despair. They serve to remind us how a pandemic has compromised financial health and social networking in general and caused significant discomfort to people from all walks of life.