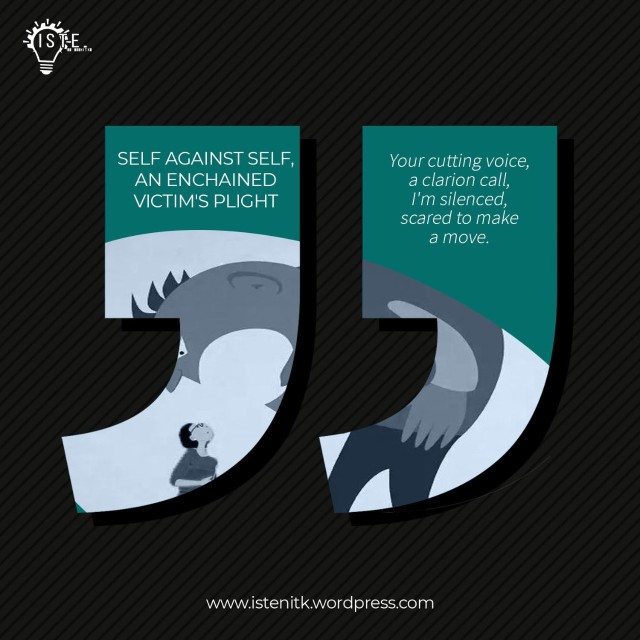 A question so powerful, a verdict unpronounced, yet I sentence myself to misery, my existence renounce.
Self vs. self is a compelling conflict reflecting the reality of human experiences. We present to you a complex character who is not always at one with herself, struggling with self-doubts and a crippling dilemma.

ISTE member Annette Manoj writes about how toxicity makes its way into our lives through people and relationships and chains us to a dark place of self hate and low self esteem.

Check it out at https://istenitk.wordpress.com/2020/07/20/self-against-self-an-enchained-victims-plight/