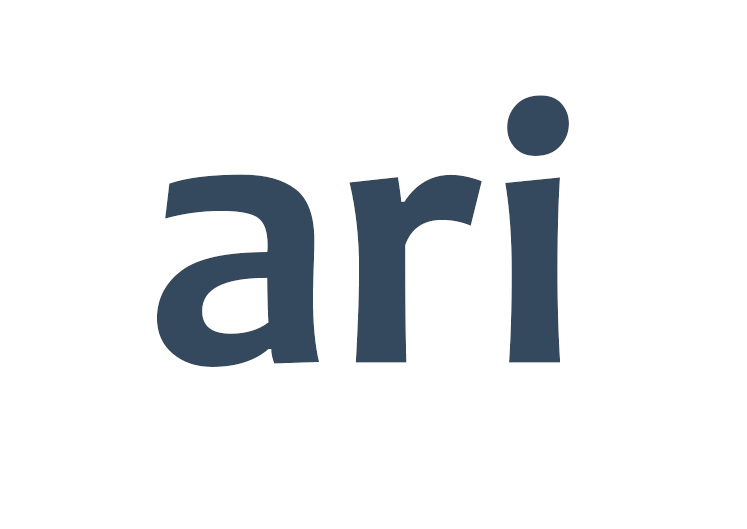 "You started with curiosity,
You started with dissatisfaction.
You end up on an entrepreneurial path,
Only if you believe there is nothing else to lose,
There is nothing else to lose."
– Prashant Sachdev
Continuing on our journey to explore the startups from NITK, we sat down with Yogesh and Ibrahim from the Ari Mobility Services to know more about their new journey and the idea behind this startup.
– If a stranger were to stumble upon your startup, how would you pitch your product to him/her?
Ari (pronounced a-ari, not an acronym) is the first hybrid dynamic distributed cycle sharing mobility system to be deployed within campuses. Our user experience flow has been made especially fast and easy. Users can walk up to a cycle, unlock it using their mobile phones and start cycling. There are no fixed parking spots, so the customer can drop it off anywhere within the campus area. All cycles in the fleet are managed and maintained by us regularly.
We recycle the cycles already present within our student society optimizing resource usage. Owners can add their cycle to the Ari fleet so that when they're not using it, someone else can and the owner gets a royalty in return.
No longer will students have to run to classes, hoping they don't miss out a roll call and arrive at class panting out of breath. Feeling like catching a breezy afternoon at the beach with your friends? Just grab the closest cycle and be there in no time at all.
Ari aims to increase communication and openness by improving ease of transportation while empowering the use of environment-friendly technologies.
– How and when did your startup come into being?
At the end of February this year, Me(Ibrahim, Founder) and Yogesh went to NIT Trichy in February for Qualcomm Ideathon, the flagship event of NITT's annual fest Probe. NIT Trichy has a really big campus. It's just huge. As we walked around the campus, from hostels to departments, lecture hall complexes and food joints we could see that all the students used cycles to get around. It was a sunny, hot, dry day (which is the normal climate for NITT) and walking around under the sun with no trees for shelter was dreadful. The hostels where we were given amenities are all very far away from the other college buildings. Everyone owns cycles to get around. So on the overnight bus ride coming back, I thought wouldn't it be better if even guests and anybody could just get access to a cycle there.
Later back in NITK when I was walking up to my Hostel block I saw all the cycles parked under the shed that looked like they hadn't been used in quite a long time. That's when I got the idea for Ari, sharing cycles for use within the campus and avoid inefficiency and loss of resources.
– What gaps would you say are being bridged by your product?
4th Gen cycle sharing, i.e. distributed cycles used by customers through their mobile phones, is a recently invented system mostly because the widespread availability of suitable smartphones has only increased since around 2010. As such even abroad the number of such systems is still limited. However, many colleges and universities around the world are beginning to adopt this solution and we hope to bridge this gap in India. This is the first such system in India allowing owners to share cycles. The only other university in India having a 4th Gen cycle renting system is IISc and even that is just a distributed city community service within Bangalore rather than a self-sustaining solution.
As our motto says, we are making transport more accessible, affordable, healthier and greener to communities and societies starting from our very own college.
– How has the experience been till now with the performance and responses?
We have received tremendous support and positive feedback from the people we have communicated with. From the college management, Deans, Professors to Seniors, passed our batches, alumni, investors and fellow students :).
Everyone we have spoken to and our mentors, people who have given us advice, other clubs, student bodies, have all been amazing and positive.
– What would be the next milestone considering the current situation/scenario?
We have several more ideas and plans in store, that we shall surely be revealing in time through social media.
– How has the journey been up until now? Any major roadblocks?
The journey has been interesting. One roadblock has been the COVID pandemic and the lockdown, greatly delaying commencement of our service and disrupting team communications. Working remotely and trying to collaborate with all the members of a team is so much more difficult than working together in real space-time.
Another problem we faced was in product development, with the components for our unique custom-designed smart lock being stuck in customs across country borders. We have, however, been able to resolve the issues.
– What kind of support are you expecting from the startup and student community in NITK (or E-Cell to be specific)?
We hope to receive the same level of genuinely wonderful positive support that we have received up till now. Our system has been designed from the ground up to be a truly community-driven system and we certainly look forward to collaborating with the entire NITK community of students, profs, alumni and staff to grow this initiative into something even more marvellous.
E Cell helped us enhance our technical teams to hire interns from within the student pool of our campus and we hope to benefit from many other such startup oriented programs by E-Cell.
– Finally, how has the entrepreneurship experience been for you and the team behind this operation?
Confusing? Definitely. Tiring? Yes. Frustrating enough to want to tear our hair out? Yup. Amazing? Totally!
At times we have been disappointed, exhausted and on the brink of despair about to give up but as a team, we were able to get back on our feet and keep moving. There has been so much to learn from team building and using collaborative design tools to communicating with investors, management, and funding organisations. And it is the small setbacks and difficulties that make the entire journey so much more interesting, memorable and wonderful to look back at. And then there are the amazing moments of joy every time we accomplish some goal, made all the greater when you can laugh in happiness with all your teammates and friends around. Starting up has been truly amazing, for all of us and NITK culture has been particularly great.
Instagram: https://www.instagram.com/ari_cycles/
Linkedin: https://www.linkedin.com/company/aricycles/
Twitter: https://twitter.com/ari_cycles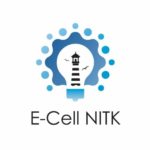 E-Cell NITK is a non-profit organisation run by the student of NITK that aims at manifesting the latent entrepreneurial spirit of young students.We at E-Cell hosts various workshops,speaker sessions,innovative games,competetions for aspiring entreprenuers and support them by providing the necessary resources such as seed funding,mentoring,consultancy and networking.