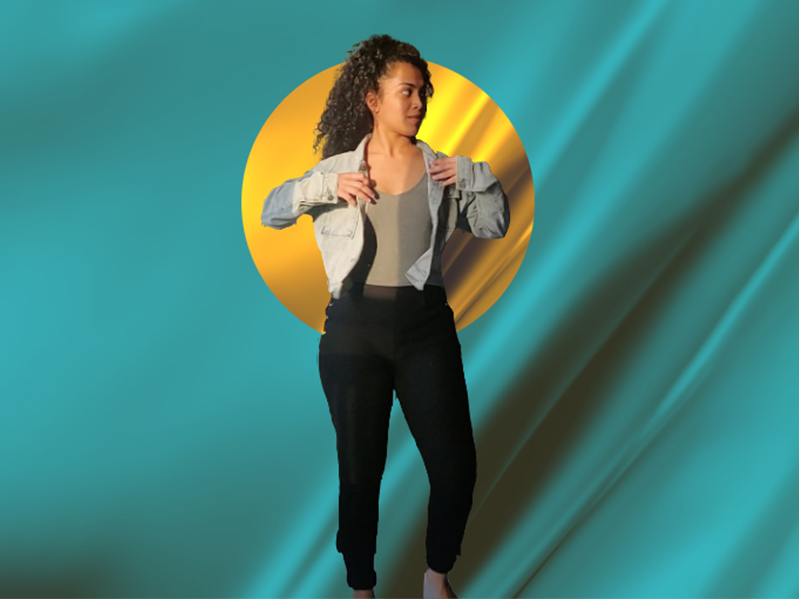 As the lockdown and stay at home aspect of COVID-19 continue, we believe it is extremely important to make the best use of your time. A lot of us are bored, frustrated and really tired of the entire scenario and indulging in some healthy and uplifting habits which boost our physical, mental and emotional health is of undue importance. For this reason, Pulse is Proud to present the "Lockdown Motivation" series, where students who have successfully ventured into new hobbies, improved their existing ones or try something new, share their experiences with the hope of motivating you.
In the second part of the series, we have the experience of Jiffina James Pattrick, a final year BTech student from Civil Engineering. She has a successful Instagram page where she posts reels and videos on dancing. One of her posts also got featured by Instagram, thus garnishing a ton of views and engagement. She shares her journey, inspiration and approach to following one's hobby and passion.
"Dance has been a part of my life since the time I could remember, with my earliest memory being one of a stage performance involving a pair dance in kindergarten. Being a great dancer herself, my older sister has been one of my biggest inspirations for dance. My sister used to take dance classes when I was in primary school and I used to watch her in absolute awe and try to imitate the steps myself. Even though I wasn't the one taking the classes, I used to get so excited for the dance lessons, often interrupting them, so much so that my parents had to sometimes put me away amidst her classes in order to ensure that I didn't disturb the lessons more. Despite the age difference and typical sibling rivalry, dancing was something we really enjoyed doing together. It was almost like a post-dinner tradition. Every day, after dinner, she would play her favourite songs and start dancing and I would immediately join her. What followed was a series of her teaching me, correcting my moves, quite a bit of scolding, fights and a great amount of fun.
There was this one time when I and my sister were asked to dance on stage for some family event. I was only 4 years old and though I loved dancing then, it was probably my first time on stage and the moment I had to perform, I began crying because of stage fright. Obviously, I have grown over that now but this embarrassing story never fails to crack me and my family up. As my interest in dance grew, I began performing more and more. My sister was the one who taught me one of the first choreographies I did for a stage performance. I remember it was on the song 'It's the time to disco' which was one of our most favourite tracks of the time. With the teaching came a lot of reproving and fights but regardless, it happens to be one of my best dancing memories with my sister.
Eventually, I started dancing at school, and now one of the few things I miss about school are the dance practices with friends. When I was in the third grade, I began training in Bharatnatyam. In time, I started trying out other dance forms with the help of videos on Youtube. This was around the time Matt Steffanina became extremely popular on Youtube. I was thoroughly amazed by his choreographies and began trying to learn them. Though I enjoyed classical dance, eventually I realized that I am more interested in hip-hop and western dance.
In due course, I stopped my classical dance training and began focusing more on hip hop. I discovered a whole new world of choreographies on Youtube and started learning from videos online. Soon I started recording dance covers of myself and when a close friend of mine encouraged me to start posting them on Instagram, I thought it was a great way to show people my passion and what I love to do. So I began posting dance covers on my personal account. Being a huge Matt Steffanina fan, my first few posts were all Matt Steffanina covers. It was only later that I thought of making a public account for just my dance covers because I felt that my art need not be restricted only to my followers and it must be open to anyone who shares my same passion.
I started my dance account after my 12th grade. I didn't put much thought into the name of the account and went with the most basic handle I could think of. There was a short period of time in the beginning where my Instagram page was called 'brbdancing' but thanks to some sensible friends, I ended up changing my username to 'dancecovers_jiffina' which may be a bit basic but less embarrassing. At the time, being consistent with my posts wasn't my priority, it was more of just sharing my journey whenever I felt like it – but I think now I've started to get a little more consistent with sharing the process! The page was just a platform for me to showcase what I truly loved to do and grow from the support and constructive criticism I could get online.
As I grew busier with college, I began posting less frequently. Since I was not very consistent in the first place, I did not seem to mind much. College was hectic and I didn't really have much time to dance, but I'm glad I got to join our NITK Dance Crew (now, Genesis NITK) – I think most of my dancing happened in there, with the team.
With the sudden lockdown in March 2020 and an annoyingly excess of free time, I had no excuses stopping me from learning choreographies that I had always wanted to but never did owing to the busy lifestyle in college. In this aspect, the lockdown was somewhat a blessing in disguise to be able to put more effort and time into something I enjoyed. But the thing with lockdown is that we are ideally supposed to have so much time in our hands but for some reason, we don't end up doing as much we want to. Dance was like a stress buster for me. Normally when I was in a hostel, a break from college work meant going and chilling in my friends' rooms but I was surprised how during the lockdown, my breaks also involved dancing. Along with freestyling, I have also begun trying out choreographies of my own. With the lockdown, I have started posting on my page more frequently but I haven't been as consistent as I hoped to be, with all the time that I had in my hands. But posting or not, I have been consistently dancing.
Sometime in the middle of lockdown was when Instagram had started its new reels feature. I generally don't do much editing for my videos. Reels seemed like an easy and fun way to post more content. So I began posting a few reels on my account. Whenever I find a choreo that I like, I always make it a point to learn it no matter what. When I came across Audrey Lane Partlow's choreo to Deep End, there was no way that I could have not learnt it. I shot a reel of this cover and posted it on my page. In around 2-3 weeks, I noticed that my follower count had unbelievably hiked and this particular reel had gained an unusually high amount of likes and comments. There were some 20K likes or something and my reel was coming under featured ones on Instagram. At first, I was genuinely confused and thought my account was probably hacked. I had just begun experimenting with reels and had never expected the reel to blow up the way it did. I immediately researched how Instagram features reels and found that it happens when a post is getting a great deal of attention on an account. It was extremely overwhelming to know that so many people liked my dance and the entire episode felt unreal. Also, the love and support I received really inspired me to put more effort into the work I do.
Taking videos can be quite challenging at times especially when I'm trying to shoot something in a public space. There are a lot of funny and embarrassing moments that occur. I don't delete all my retakes immediately after getting the right shot and they just end up piling up in my gallery. Once, I was going through my gallery and I couldn't stop laughing at some of the videos that had gotten interrupted by confused strangers or by my own mistakes. I posted one such blooper on my story because I found it hilarious. Later, a friend replied to my story telling me that I should consider posting a compilation of bloopers videos. I thought it was a great idea to show that no matter how perfect the end result may look, the behind the scenes are mainly a frustrating but humorous series of retakes and effort. Moreover, I was not short of content for funny bloopers and mishaps midst shots. That's when I decided to start posting my bloopers on my page and honestly, I'm quite glad about the way that turned out.
Though we had a hectic lifestyle in college and I couldn't dedicate as much time as I wished to for dance, I believe DC was a big push in my dance journey. I have had some of my best college memories with DC. It was only recently that our dance crew began taking part in inter-college competitions and it's been quite an experience. One of my best memories with DC would be taking part in Raagam'19, the cultural fest of NITC. We actually ended up performing on stage at 3 am and the crowd was more hyped and energetic than I could have imagined. Of course, we were a little tensed before the program but more than anything, we were excited. We got to watch a lot of amazing performances and I feel that the entire trip was a great bonding experience for us too.
The main spirit of our dance crew has always been our teamwork and bond. With the lockdown, that has been a little difficult to maintain. The best memories with Dance Crew always involved all of us chilling together in the dance room or elsewhere. With everything going online, it was a little challenging for DC to keep up. That's when we got the idea of revamping our Instagram page. From the name to the logo, we changed everything. That's when we came up with the name 'Genesis'. The entire process of revamping was a lot of fun. We would be on call for hours experimenting with different colours, logos, names etc. We started posting more frequently on our page and have been trying out new things. The entire transition to online has been really sad for Genesis especially because our core then had a lot of plans in mind to implement for that year.
One thing we were really looking forward to was getting cool jackets for each member of the crew and taking part in more competitions. Hopefully, if we ever do go back, we could try out some of the ideas our seniors' had for Genesis. We have considered taking part in online competitions but to be very honest, online competitions do not even come close to the real deal. Moreover, it becomes really difficult to coordinate and edit the videos for an online competition.
I have never really considered dance as a profession but I'm definitely open to the idea or possibility of a dance career. I have thought about it, yes, but nothing more. I believe that I still have a long way to go. There are so many amazing dancers that inspire me and have helped me grow in my art. I want to keep learning and be more proficient with my dance. Dance has always been a part of my life and I hope it will always be so. As for my plans for the Instagram page, I have recently begun working on making my own choreographies and am looking forward to eventually starting posting more original content on my page."