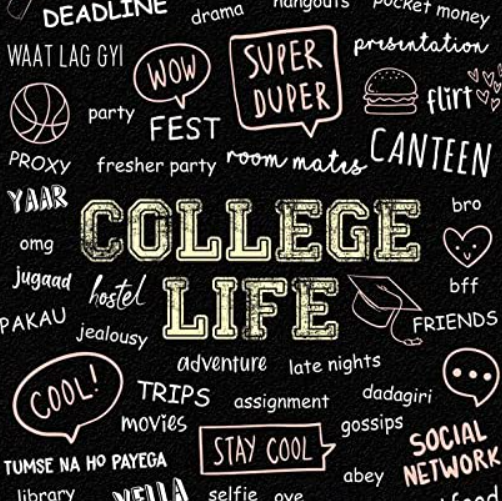 When I first came to college, I came without any expectations. Having been through the entire JEE preparation phase, I just wished to escape and be done with the person I had ended up becoming because of it. There are so many things to learn in college. Everybody tells you that, there's so much to do and so many places to go. But there's also so much to unlearn. So many things that were made the norm in our households and hometowns had to be forgotten in order to grow up and grow out of the mindsets that had been solidified over the years.
I came to college without any expectations but I did expect to meet good people; NITK did not disappoint. It takes time, it is gradual but you find yourself opening up to people, you find yourself finding people that make you feel warm. I was told to expect bad food and selfish people who were supposed to mind their own business and maybe make a couple close friends to stick with. I had heard about all the bad experiences told to me by my family, friends, seniors. Yet somehow, I found hugs. I found hugs and 'Did you eat today?' and 'Oh, you look amazing!' and 'You look upset, come hold my hand we'll walk a little'.
Somehow, by the time the lockdown happened, NITK had become home. There were obviously bad days and lonely nights but there were also times when we laughed until our eyes teared up while playing charades in classrooms. NITK became the excitement of having the freedom to make our own life decisions as well as the fear of the same.
Now, when I came back to an almost empty college in October, it felt like a house that was haunted by the echoes of its past full of happy chaos. As we walked past known buildings with unknown exteriors, it felt like we were strangers to this world. We deliberately hid longer in our rooms to avoid the paranoia that came with the acceptance that we weren't clueless second years anymore but final years who were supposed to know everything and guide our own juniors. 'One last time' was a phrase we dreaded but now it has become a phrase we use while doing each thing. Bucket lists have become empty as we have been restricted to our campus or our rooms. A lot of our first times that we spent months planning to make our one last time have been scribbled off of our lists.
As I finish writing this article during another day spent in my building being a containment zone, I wonder about my own list that lies in the trash can now and the lost faces that I might or might not see again but still look for on the familiar roads of my college. Will the places where we found peace see other smiles again? Will there be stolen kisses in the shadows around the same corners? Will the colours during Holi splash across the pavement and leave footprints? Will the Diwali lanterns be visible in the sky again? I look back at our time in college and fall short of words to say. It's home.
I'll take your leave now, for I have to pretend this is still my second year and go through my day thinking about nothing except what menial task I am supposed to find my happiness in by involving my friends in it.