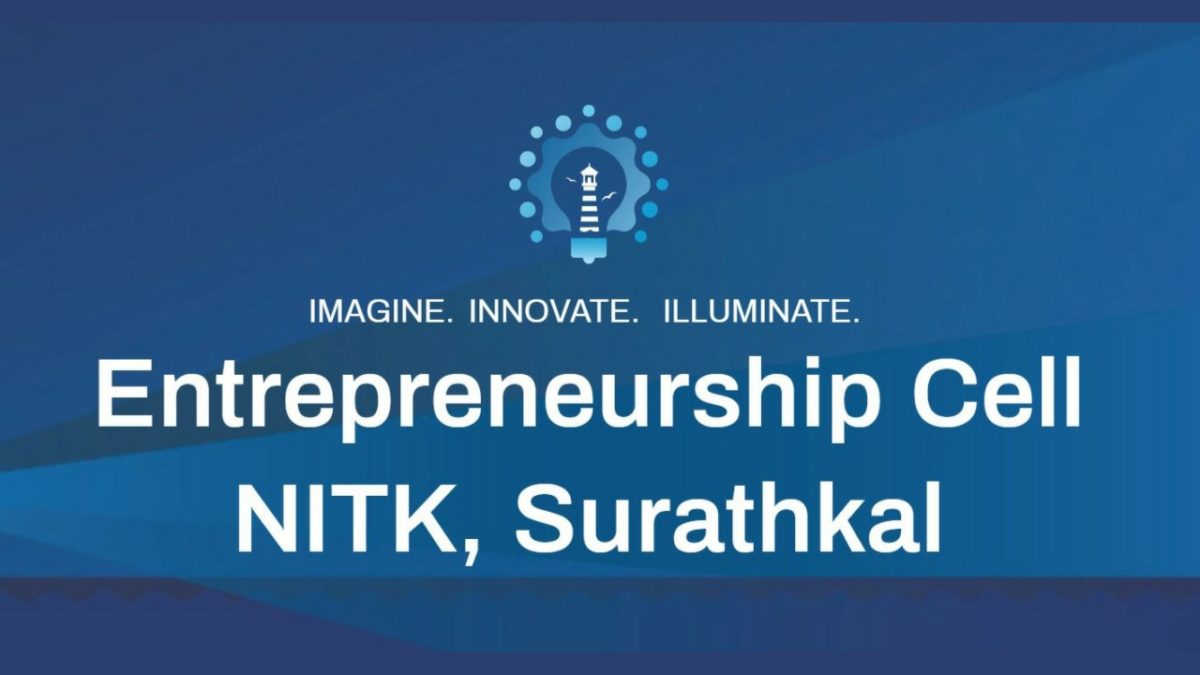 "An entrepreneurial spirit might be within but an entrepreneurial community has to be built."
– Yash Harlalka (ECell Con 2020-21)
Bringing the gentle breeze of entrepreneurship into the technical world of NITK, E-Cell is taking leaps and bounds to create, foster and promote the spirit by helping young and talented minds pursue the path of innovation and set up their entrepreneurial ventures. The Cell strongly believes in nurturing critical thinking and business acumen by conducting workshops, speaker sessions, innovative games and competitions as well as providing student entrepreneurs with access to resources such as seed funding, mentoring, consultancy and networking.
Recently, the official-revamped E-Cell website was launched with the mindset of providing knowledge to everyone and to abide by our mandates. To promote free movement of academic data, the site will soon be equipped with courses that can be accessed by everyone. These courses will range from business and finance to economics to tackle all the domains under entrepreneurship. These courses are designed to orient students towards strengthening their business acumen and decision making while catering to the interests of all the business enthusiasts out there.
Another great initiative is taken by the E-Cell by the name of 'Startup Internship Program'. The team went to great lengths to find startups in and around the region with the help of many incubation centres to start an internship drive. This was done to provide exposure to start-up culture by collaborating with the start-ups willing to offer internship opportunities to the students of NITK Surathkal thereby providing a platform for highly driven individuals to get relevant experience in their desired fields and hopefully, start their entrepreneurial journey. The first edition of this drive is already active on the website where any NITK student who is interested can find the job profile that suits him/her. They can gain experience in industries which are in the stages of infancy and grow along with it.
Finally, E-Cell partnered with Toastmasters and rolled out with the first episode of its podcast – Exploring ISB YLP, from the 'Building Blocks of Business' series – where the guests from renowned B-Schools talk about their enriching experiences that won't just inspire one but also give him/her a clearer idea on how to move forward. The guest Mr Achuth Arun, Indian School of Business YLP and NITK Alumnus shares tips and strategies on cracking the prestigious Young Leaders Programme while talking about his own experiences with the programme. Similarly, there are many more podcasts in the pipeline that will be released throughout the academic year.
With this massive overhaul, E-Cell is trying to make the best of the given situation, and utilize all types of media possible to make it easier for innovative minds to create their business empire. By bringing all the resources required by any young entrepreneur under a single umbrella, accessibility is given new meaning by the team at E-Cell.
'People who Imagine will dream, people who Innovate will build, and E-Cell shall Illuminate their path.'

Instagram: https://www.instagram.com/ecellnitksurathkal/
Facebook: https://www.facebook.com/NitkEcell
LinkedIn: https://www.linkedin.com/company/ecellnitksurathkal/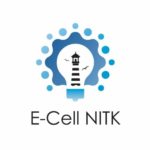 E-Cell NITK is a non-profit organisation run by the student of NITK that aims at manifesting the latent entrepreneurial spirit of young students.We at E-Cell hosts various workshops,speaker sessions,innovative games,competetions for aspiring entreprenuers and support them by providing the necessary resources such as seed funding,mentoring,consultancy and networking.