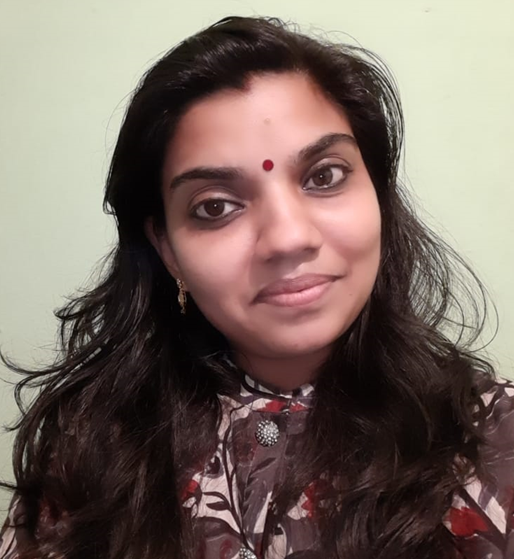 "Will I get an accommodation to stay with my 1 year old infant inside the college campus? If not, where will I stay? No acquaintances, no relatives in Mangalore to rely on!!! "With so many perturbing thoughts, she boarded the Mangalore Express from Thiruvananthapuram to join NITK in July 2019. She only had one aim in her mind; she wanted to study in one of the best colleges in the country.
Indeed, the dramatic introduction above marks the restart of my student life after a long gap of 15 years. Today when I reflect back on my decision, I feel that I took a giant leap to switch my life, from living the quintessential 10 -5 working professional life at a Government office to that of a student. It was a dream come true for me. Moreover, I was fulfilling the promise made to a strict and loving professor who always wanted his students and children to excel in all fields. This Professor was none other than my late father. But my entire world – my family members, my colleagues and my friends were all doubtful as to whether my decision was the right one.
Being the daughter of parents who worked round the clock as government teachers, the expectations to study well and get a government job were everywhere in the air I breathed. School life and college life took its own usual pace with all the fun and energy it has to have.
After college, I was merely just a role – player in the great play of life. Time flew very fast for me while I engaged myself with my commitments. After joining as a professional in a private firm, I got married and set up a family. Later I switched my job from the private sector to the government sector. Years passed on. I was leading a quotidian life, working as an Assistant Engineer at The Public Works Department of Kerala and managing my family life, all while keeping my ambitions and hobbies aside. However, the dream of pursuing a higher education was still hidden deep within me. However, at that point in my life, joining a full time course and consequently making a big shift in my daily routine was the lowest priority. Being a great Paulo Coelho fan, I adore his words: "It's the possibility of having a dream come true that makes life interesting". Thus I was waiting for the right time to fulfill my dream.
Later in 2019, I finally decided to pursue my studies after so many thoughts and deliberations. It was the first time in my life that I took a decision on my own initiative to pursue a dream. This would not have been possible without the great support of my family. As Paulo Coelho said,"And, when you want something, all the universe conspires in helping you to achieve it".
Everything fell in place and I joined NITK. The transition phase was tough for me: parting from my elder son and managing my one year old infant and his nanny in the new surroundings. But soon the campus became my home, away from home. And thanks to smart phones and WhatsApp video calls, I could still be close to my family at hometown. I feel very lucky to be here in NITK, to get cool classmates and friends, who readily accepted me as one among them. At the same time they respectfully and affectionately called me 'chechi', the elder sister. I went about reinventing myself in this beautiful lush green campus.
The great professors in this college have made academics interesting as never before. Studying at your own expense without depending on parents is such a great feeling. My job experiences must have helped me learn a lot of things from a practical aspect and that made studies more interesting. Group studies were the most interesting part of exam preparations.
I enjoyed the spirit of college life through free-hour chit-chats, coffee breaks at Nandini and late night birthday parties. I was invited for celebrations in the campus as a 3- member package: my baby, nanny and myself. The vibe of this campus has always welcomed me in all aspects. Each and every one in the campus has supported my life here. Fun activities such as early morning beach jogging experiences, swimming lessons, German lessons, Marathons etc, have rejuvenated the 'inside me'.
Since I have entered into campus life at a later point in my life, I try my best to utilize and enjoy each and every moment of it. Because I realize that these fleeting moments will last only until my course period and later these will be the most cherished moments of my life.
Curated by Neha Saji Jacob