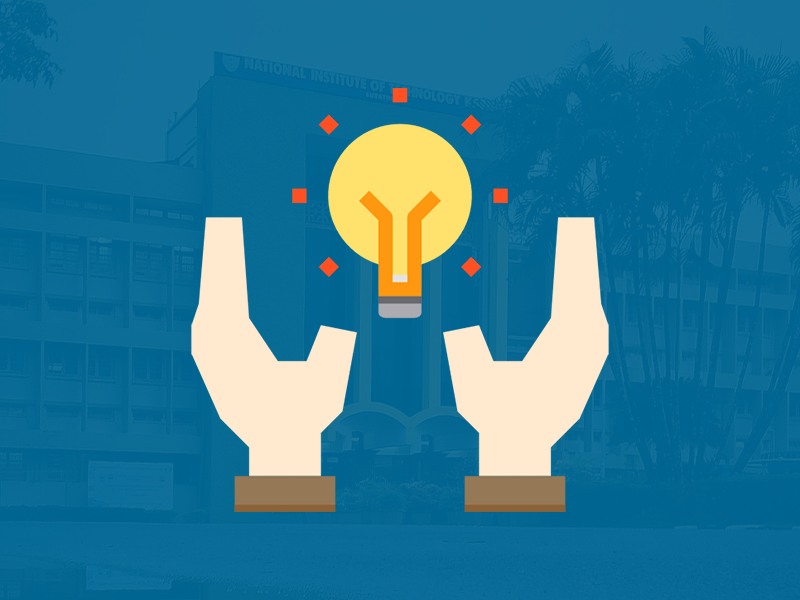 Finally. At long last. College reopens, and students are allowed to return in a phased manner back to campus. This Pulse series aims to resolve any confusion regarding returning to college and goes over the general procedure for the same. This part 1 covers the entire process of procuring necessary documents, how the one week Quarantine period works, etc. Our next edition will target how life will look like once a student completes the one week quarantine. All these points have been provided to us by the Student Council to help you understand the entire procedure and make the return to campus smooth and seamless.
Q1 ) What documents are required before coming to college?
Here is the complete list of all the documents required by a student and how to procure them –
Consent from Research Guide
The consent form is provided on the announcement website(https://shorturl.at/hwHRU). Consent to return to campus can be obtained from the Research Guide by requesting them to sign the filled letter sent by you. You need to get the soft copy of the signed consent letter and upload it on the form. While returning to campus carry a hard copy of the form as well.
2. Undertaking from parent and student
The undertaking form by students and parents is provided on the announcement website as well (https://shorturl.at/iEK12). Fill in the details required and get the signature of your parents as well.
3. Vaccination certificate
After getting the 2nd dose of vaccine (one dose of single-dose vaccine), get the authenticated certificate from the providers. You can download the certificate from Co-WIN Application (cowin.gov.in) if you have completed your vaccination through the CoWin portal.
4. Covid Insurance Certificate
A Covid insurance certificate is a health insurance certificate used when a person is affected by covid. This can be included with general health insurance, or there are insurances specific for COVID too. If you already have insurance that covers covid, you can show that certificate. Otherwise, it would be best if you bought insurance that covers COVID-19.
Various companies provide such insurance. Different companies have different premium amounts based on the tenure and type of insurance. The Insurance Regulatory Development Authority of India (IRDAI) has authorised two basic Covid-19 Health Insurance policies, Corona Kavach and Corona Rakshak. The corona kavach policy ranges from a total sum assured of Rs.50,000/- to Rs.5,00,000/-. The corona rakshak policy ranges from a total sum assured of Rs.50,000/- to Rs.2,50,000/-.
The premium amount is calculated based on your age, location, and assured sum you have chosen. To know about the premiums chart, visit the pages of the insurance companies.
The list of some insurers are as follows:
Aditya Birla
Bajaj Allianz
Bharti AXA
Care
Chola MS
Digit
Edelweiss
Future Generali
IFFCO Tokio
Kotak
Liberty
Max Bupa
Manipal Signa
National
New India Assurance
Oriental
Raheja QBE
Royal Sundaram
Reliance
Star
SBI
Tata AIG
United India
Universal Sompo
The insurance can be bought from any company you wish by visiting their website or through any agent you know and can trust. For the knowledge, the online way of getting insurance is not working for many companies. So, the suggestion is to buy through an agent.
PhonePe (as an agent of Go Digit insurance company) offers covid insurance starting from Rs.697/- for a sum assured of Rs.50,000 and then Rs.828/- for a sum assured of Rs.1,00,000 and Rs.1644/- for a sum assured of Rs.2,00,000. You can buy from PhonePe if you wish, as it is a straightforward process, and there is no delay in getting the certificate.
5. RT-PCR Certificate
You need an RT-PCR certificate less than 72 hours old stating that you are COVID negative. Also bring your ID card for entry through the main gate.
Q2 ) Is there any registration form I need to fill? If yes, what do I keep in mind?
Yes, you need to fill a form. Keep the following points in mind and follow these instructions.
The link to the registration form is available in the IRIS announcement. (Registration for PhD/M.Tech (R)/Final year PG & UG Students returning to the NITK campus (google.com))
On the first page, write your email address, select the programme name and give consent to follow the SOPs mentioned
On the second page, fill in your general details, select your arrival date, upload a photo and select the hostel office status (as mentioned in the form).
In the journey details section(for hosteller), fill your previous allotted room details if you have not made deallocation already. For newcomers who made their last room deallocated, select block as not allotted and room no as NA. For block 8, select others and fill room no.
Fill in your native address mentioned in your ID card to verify as the Day Scholars.
In the vaccine details section, fill in the vaccination status, type of vaccine, no of doses and the last date of the recent dose taken. If you are partially vaccinated or unvaccinated, the form redirects you to the first page of the form. Please fill this form once you are fully vaccinated.
In the documents upload section, you need to upload all the documents requested.
If you want a copy of the response to your mail, please select in the last section.
Next click submit, and you are done!!! You have successfully submitted your registration form. You will receive the permission letter after the verification of your application.
Q3 ) How do I book my Quarantine slot?
The quarantine slot can be booked by following this procedure –
After successfully submitting the registration form, provide your date of arrival along with your details by writing to the chief warden (chiefwarden@nitk.edu.in) or hostel office (nitksh4800@gmail.com).
A confirmation mail will be sent to you after checking the details. If you have not received the confirmation mail in 2-3 days (excluding public holidays), please reach out to the mails mentioned above or call 08242473848 during office hours regarding the same.
Q4 ) What is the reporting procedure?
Ensure that you follow the following guidelines –
After getting the permission letter, plan your journey accordingly.
Students suffering from symptoms of cough, cold, fever or any respiratory problems will not be allowed to enter the campus. Students are advised not to travel to the campus if they are having any of these problems.
You can report at any time on the day of arrival mentioned in your permission letter.
Please inform the security officer (security@nitk.edu.in) of your ETA if your arrival is delayed due to any circumstances.
You need to provide the hard copy of the permission letter and the RTPCR test negative report (not more than 72hrs) at the gate along with the ID card.
For first time students, a soft copy of the ID card can be shown. If you have not downloaded the ID card or have a soft copy, the online IRIS profile page can also be used for verification.
After verification, you will be guided to your respective quarantine blocks.
Q5 ) How does quarantine allotment work?
There are different blocks earmarked for quarantine purposes (not your previous rooms), currently GH-3 hostels for girls and Trishul (8th block) for boys.
The security at the hostel block will note down your details and allot a room for your one week quarantine.
To arrange the required items like bed and bucket during quarantine, if you are a previous hosteller, the caretaker will help you take these things from your last room.
For first time students, you can ask your friends who are currently in hostels to buy these items from the co-operative society (co-ops) and get them to you.
Students are required to complete seven days under quarantine.
Q6 ) Where will I get food from during quarantine? Will I need to pay money for it?
Food will be provided as parcels for each individual from the 7th block mess during the quarantine period.
No money needed to be paid during the quarantine period for food and accommodation. The amount will add to your mess bill as of now and either be deducted from the available mess balance or will have to be paid at a later date (given by the hostel office)
Q7 ) What rules do I need to follow during the quarantine period?
All the occupants in the quarantine block must ensure physical distancing.
No person is allowed to step out of the quarantine block. Students are advised to stay in their room only. Movement of occupants to other person rooms is strictly prohibited.
Each individual in the quarantine facility should wash the clothes themselves and dry them inside the room.
If any of the occupants feel unwell, they should inform HCC and follow the instructions given by the Medical Officer. Also, they should tell the Block warden / Caretaker/ Security Guard.
Personal protection equipment such as masks, gloves, etc., should be worn when they step out of the room.
Students have to use their plastic bags to dispose of food waste, medicine, or other supplies.
It is your responsibility to maintain your hygiene during the quarantine period.
Make sure to sanitise and wash your hands thoroughly after visiting common areas like restrooms, lobbies etc.
In case of any product deliveries during your quarantine period, BlueDart can deliver inside the campus, and they can provide the parcel with security outside the block. Ask your friends to collect and leave it with block security to collect the delivery for other delivery companies.
Q8 ) Any general travel tips?
If you are taking any medication courses, it is advised to bring the maximum possible medication you can use, including a personal first aid kit.
Plan and carry the basic daily needs and other necessities like masks, gloves, a pack of disposable polythene garbage bags etc., at least for a week as you have to stay in quarantine for a week without going outside of the block.
Pack up snacks and other packaged food items that you might need for a week.
We hope this answers all your questions and that you are looking forward to coming back to campus. Our next edition will elucidate how college will function after your week of quarantine and what to expect in this new normal. Stay tuned!