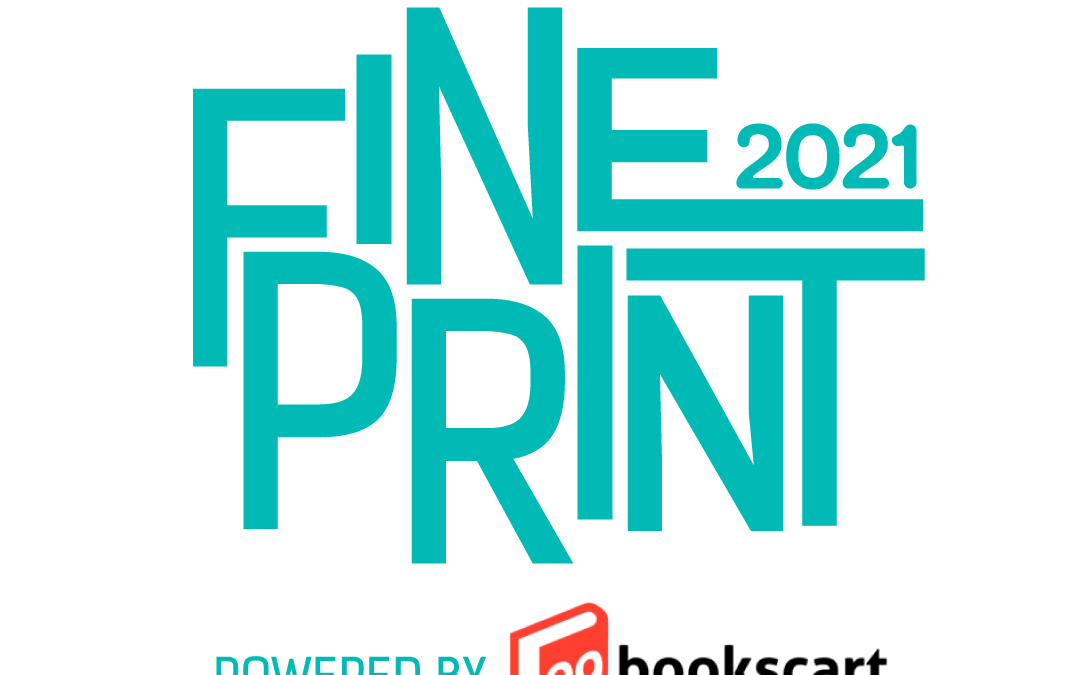 March is one of the best months to be in NITK. If you ask anyone why, the answer is obvious – Incident, the cultural fest of NITK which is a true break and wholesome experience for 3 fun-filled days. However ever since college closed due to COVID-19, having an event of such scale and extravaganza is close to impossible and as we crib and curse our luck, various clubs have risen to the occasion to offer online fun events which aim to minimize this feeling of missing out on college experiences.
Although coming up with a fest as diverse and multifarious as Incident online is seemingly impossible, the Literature, Stage and Debating Society (LSD NITK) is giving it a shot by organizing a creative carnival spanning three days, from 5th to 7th March with a range of events for writers, debaters, quizzers, filmmakers and thespians. Sponsored by 99bookscart, CollegePond, One Plus Student Ambassador Program and India Film Project, this creative carnival titled "Fine Print" will see pan India participation and has exciting and lucrative prizes worth ₹43,000 up for grabs. So what are you waiting for? The first edition of online Fine Print is here!
For all the literary enthusiasts out there, Lit-Gig presents three out-of-the-box writing contests –
Pandora's Box –

A long format writing event where participants will have to write a piece which either would have to revolve around the concept of Pandora's box, a Greek legend of a mystical box which possessed all the evil in the world or describe a real life incident which mirrored having opened Pandora's box. The word limit for this event is 1000-1500 words.

Make It India –

A short format writing competition where participants will have to take a pop culture phenomenon, a song, a place etc (can be anything), and give it a quirky Indian twist. For instance – Greenday's song 'Jesus of Suburbia' becomes 'Kanpur ke Krishna' and the participant would 'Indianify' its chorus! The word limit for this event is 100-250 words.

O My Darkling

– For all the dark humor enthusiasts out there, this one's for you. Participants have to take a nursery rhyme of their choice and weave a short story/poem having a dark twist or revolving around a dark theme. The word limit for this event is 300-700 words.
Always found yourself dramatic and have the ability to take things over the top? Then Thespian is the event for you!
Thespian: The Monologue Contest –

Step into the shoes of Hamlet, Walter White, Jordan Belfort, Fleabag or any character you feel like donning, and showcase your flair for acting

.

Participants can choose from famous existing monologues and will have to deliver them in a one shot video with no edits, delivering all emotions and adding any new ones according to their best judgment. Entries will be judged based on acting and expressive criteria.



Do you love debating, arguing and cornering your opponents with your words while proving a point? Or how about deliberating the decisions of many world leaders and wondering how you would solve the problem differently? Well, we got you covered with the latest edition of NITKMUN.
NITKMUN'21 –

A two-day simulation of a United Nations Conference, where individual participants work together as delegates of different countries in two committees – the United Nations Security Council (UNSC) and the Disarmament and .International Security (DISEC) to discuss solutions to various global issues. Participants will draft a working resolution to solve some of the biggest issues in today's world. The UNSC will deliberate on the Crimean Annexation and the DISEC will tackle the establishment of a Nuclear Weapons Free Zone in the Middle East.
Pandemic got you bored out of your mind? Check out the Fine Print Quiz events which will add a little bit of spice, adrenaline and excitement into your life.
General Quiz –

Are you someone whose memory ladders back to the tiniest details you read somewhere in an instant? They say God is in the details and you're in luck if you're handy with them for this enticing quiz that will cover a wide spectrum of subjects for anyone and everyone! Participation is in teams of two.

Lone Wolf Quiz –

Here comes the cry of the pack calling out to you! So, hope you're ready to dive alone when it comes to firing up those neurons for a solo, written quiz – a battle arena to prove that you're the alpha when it comes to wits.

MELAS Quiz –

Do you get the chills watching 80s movie classics? Or do you get riled up watching Bumrah go Boom-Boom-Boom? Or are you someone who pours themselves fully into yellow, scented pages of Agatha Christie? Then head on to the MELAS quiz to get competitive about pop culture, literature, sports and entertainment! Participation is in teams of two.
Huge movie buff? Do you aspire to be the next Christopher Nolan? Then the 100 Hour Mobile Film Project is sure to be your cup of tea!
The 100 Hour Mobile Film Project –

A film-making contest that tests the endurance and creative prowess of filmmakers to work in a limited time frame to imagine and execute a cinematic experience to mesmerize audiences. Armed with a OnePlus phone and 100 hours from start to finish, the teams will get a Line of Dialogue and associated genres to work with to shoot a film that approaches the theme in an imaginative manner.

Basics Of Film-making: A Workshop by India Film Project

– Conducted by the India Film Project, one of India's largest amateur film-making platforms, this workshop will delve deep into what goes on behind the camera and is open exclusively to the students of NITK and participants of the 100 Hour Mobile Film Project.




Register here:

https://forms.gle/Ldpyhu19c6HAn9wE6
Although we don't have Incident this year, Fine Print aims to host at least some of the events which were a staple in our cultural fest. So explore your talents as you take a well deserved break from the monotony and boredom of online classes and participate in Fine Print 2021!
To know more about the events and register for the same, click the link below:
https://dare2compete.com/f/fine-print-21-literary-stage-and-debating-society-nitk-surathkal-9859