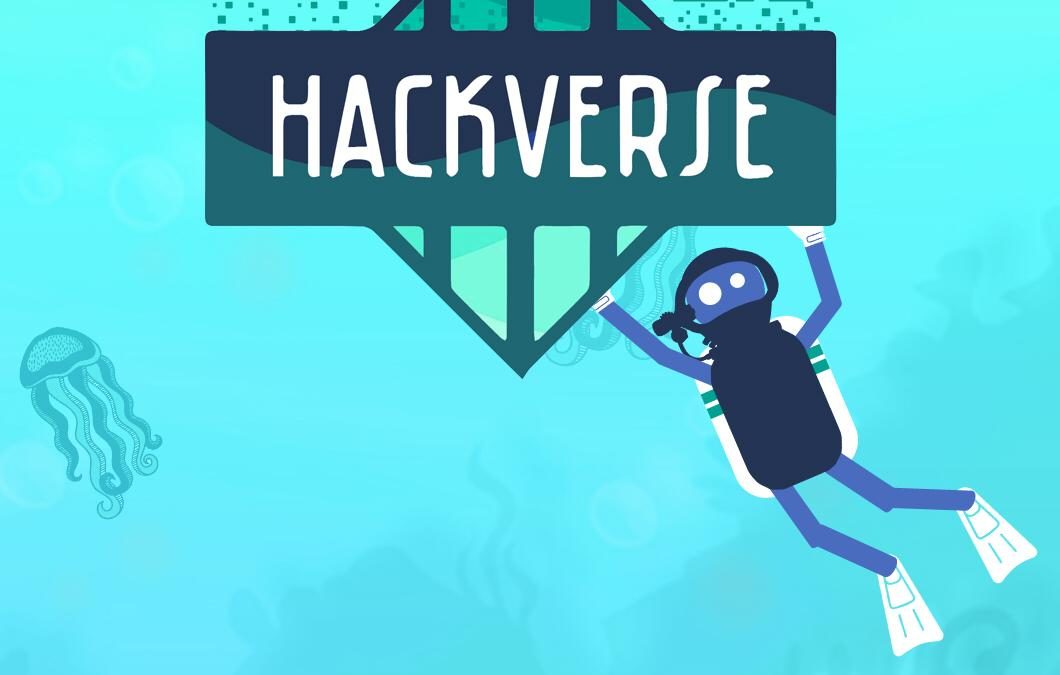 What is HackVerse 2.0?
HackVerse 2.0 is a nationwide hackathon that endeavours to motivate eager minds to brainstorm ingenious solutions to solve challenging real-world problems. We'll provide a stage for trailblazing innovations, where developers can analyse real-world obstacles and let their creativity abound.
Why be a part of HackVerse 2.0?
Hackathons are thrilling and electrifying places to be, and HackVerse 2.0 endeavours to take it a whole new level!
Need we say more? Oh, we do? Alright then.
"It doesn't matter where you're coming from. All that matters is where you're going."
– Brian Tracy
It doesn't matter if you've never participated in a hackathon before, it doesn't matter if you don't know head nor tail of memory management, it doesn't matter if you've never before heard of AngularJS, it doesn't matter if you've never met another person who thinks on the same wavelength as you, it doesn't matter if you don't have a team, it doesn't matter if everyone around you seems to be discussing topics you have no knowledge of, it doesn't matter if you don't have a mind-blowing idea, it doesn't matter if you have no idea, it doesn't matter if you've never coded before…. Hackathons are not about where you're coming from.
But then, what are they about?
Having the time of your life
Hackathons are not boring events. They are scintillating, exhilarating, lively, vibrant, and fun events. HackVerse 2.0 promises to be this and much more.
Creating solutions
The world we live in today is vastly different from the world our ancestors lived in. We have access to a lot of things that they could never have imagined. Our lives are far easier. And it's all due to one thing- technology. From industrialization to the era of computing, technology has transformed our lives.
Hackathons are one of those amazing places where new and innovative technology that has the power to change the world is created.
Did you know that "Appetas" a website builder for restaurants that raised a funding of $120,000 and was acquired by Google was built during a hackathon? Or that the Facebook "Like" button was built in an internal company hackathon?
Learning, learning, learning
This, more than anything else, is what a hackathon is really about. Learning. Whether you're a beginner or experienced in your field, a hackathon will teach you a great many things and not all of them about technology.
Gaining immeasurable knowledge through workshops
"Smart people learn from their mistakes. But the real sharp ones learn from the mistakes of others."
– Brandon Mull
What better way to gain experience and knowledge than to listen to amazing people who are where you want to be someday?
Workshops will be conducted by industry experts. Gain knowledge… as much as you can!
Building your resume
Practical experience says far more than bookish knowledge. Most companies prefer students who not only apply the knowledge and skills they possess, but also use their mind to solve real-world problems.
"Knowledge is power? No. Knowledge on its own is nothing, but the application of useful knowledge, now that is powerful."
– Rob Liano
Networking
"Networking is not about just connecting people. It's about connecting people with people, people with ideas, and people with opportunities."
– Michele Jennae
Hackathons are one of the greatest places to meet like-minded people and share ideas, insights, collaborate and learn from others. It's not just a place where opportunity comes knocking on your door every minute; it, in itself, is one of the greatest opportunities of your career.
Join the HackVerse 2.0 Discord server, meet new people, make new friends, listen to varying and different perspectives, open your mind to the knowledge buffeting you from all sides, ask questions, and get guidance from mentors.
"Networking is an investment in your business. It takes time and when done correctly can yield great results for years to come."
– Diane Helbig
Online mode
The year 2020 brought in a lot of unexpected changes. The acronym WFH (Work From Home) came into regular use. Everything from classes to work is now conducted online.
HackVerse 2.0 is no different. For the online mode, the essence of HackVerse is retained, with the addition of a few rules and activities, that will bring in new ways to enjoy the experience.
Currently, we can't meet people physically or interact with our team at one place and work in a physical workspace. But we have technology on our side which enables us to use virtual workspaces to discuss ideas all at the comfort of our own home.
We now have numerous ways in which we can collaborate remotely. This opens up an opportunity to connect with participants globally. Geographic limitations no longer exist.
Online hackathons also resolve the problems of thinking constructively in a noisy room. Groups can go to breakout sessions and discuss their ideas without disturbances.
Prizes
"Be it jewel or toy, not the prize gives the joy, but the striving to win the prize."
– Owen Meredith
Was this the section you were waiting for? If so, you will not be disappointed.
There are huge prizes in terms of cash and swags for the winners and everyone who participates, but we don't suggest attending HackVerse 2.0 or any other hackathon merely for prizes. Prizes are the least important part of any hackathon.
"Prizes may seem like great motivators but they are ineffective at building communities and creating long-term engagement. Focusing too much on prizes can make those who are passionate about learning something new feel like their experience is not valued by their peers or the event organizers." [1]
"An archer competing for a clay vessel shoots effortlessly, his or her skill and concentration unimpeded. If the prize is changed to a brass ornament, the hands begin to shake. If it is changed to gold, he or she squints as if going blind. The abilities do not deteriorate, but belief in them does, as he or she allows the supposed value of an external reward to cloud the vision."
– Zhuangzi
HackVerse '20
HackVerse '20 was the first edition of HackVerse, held during January, 2020.
Some statistics to blow your mind:
2461 registrations, the highest number of registrations for any student-organised hackathon
30+ international/national organisations lent their support
80+ institutes participated
50K+ student developers reached across the country
180+ hackers hosted at the NITK campus
Need we say more? Didn't think so.
The quintessence of HackVerse 2.0 is to bring the experience of a well-organised hackathon to you, to give you a stage where you can not only learn and excel, but also use your mind to solve everyday problems that our world is facing.
So what are you waiting for?
Visit our website and blog to know more about us: https://hackverse.nitk.ac.in
Join our Telegram Group to meet other like minded hackers: https://t.me/hackverse
References and Credits:
https://hackverse.nitk.ac.in/blog/why-attend-hackathons
[1] https://news.mlh.io/are-hackathon-prizes-the-worst-thing-since-moldy-sliced-bread-04-18-2014#:~:text=Large%20prizes%2C%20such%20as%20Salesforce's,of%20participants%20in%20your%20event