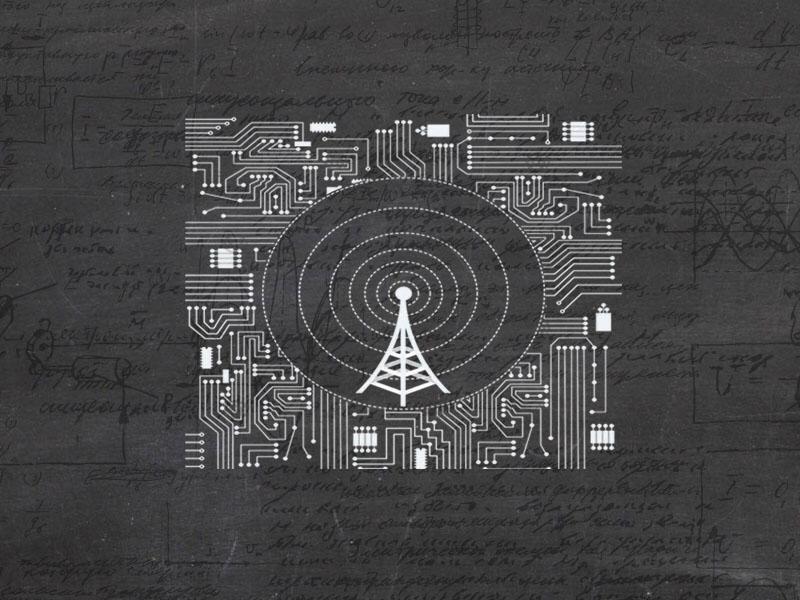 Ever wondered what your life will look like a few years down the line while biting on the pen you should ideally be using to write your overdue assignment with? More specifically, do you think about all the future prospects your branch gives you come the year you tearfully empty your room and bid adieu to the place you now call home? Fear not, young padawan because over the course of this article, we shall try to clear some of that confusion for all you budding Electronics and Communications engineers out there!
If you're like most people in college, you would've seen the ever so slightly wry smiles of seniors when you first tell them that you're in ECE and as a fresher, you're naturally curious to know what that means. To quell your queries, we had some insightful conversations with some people who have lived through the four years and are now working in core fields. To get a better understanding on what it is like to explore opportunities that core holds for you, we'll segment this article into a few important sections like research, scope of the branch, the perks of the multidisciplinary nature of ECE and some general advice.
Research:
Kicking it off with research, ECE has a lot of wonderful options with respect to research both in and outside college. One can apply through various internship programs like IAESTE or can directly cold mail a professor whose area of research interests them. ECE, being a truly vast subject has a lot of promising, up and coming areas of research ranging from VLSI, Deep Learning, Signal Processing, Antennas and 5G networks, to name a few. Being a broad field gives the advantage of having a lot of options to choose from and you can figure out your primary areas of interest while studying in college by taking up projects and seeing what interests you most. Always feel free to strike up a conversation with your professors and seniors asking about their experiences with research to try and get an understanding of what it has in store for you.
"One of the good things about the EC department is having a lot of people in the industry which really helps students get industrial exposure as well as research. The professors are very supportive and are very helpful in giving recommendations for students to research internships as well. There are a lot of opportunities in many fields of research and it's important to make sure you work consistently and push yourself to land one because it's a great learning curve that'll help you understand your subjects far better." – Vibhore Jain, Batch of 2019
Scope:
Coming to the scope of the ECE branch as a whole, it's safe to say it gives you one of the, if not the most diverse options for pursuing higher education or securing a job amongst all branches. This is because the syllabus is one that equips you with the fundamentals of a wide range of subjects from mathematics to signal processing to circuit design. Be it IoT, robotics, networks or machine learning, ECE can give you some very strong fundamentals in a lot of up and coming fields of your choice. Coming to job opportunities in core, there are plenty of options and you'll get an inkling of what subject you like which will probably influence what you'll wish to pursue in the future be it through a job or higher studies.
"In terms of job opportunities, one could become a systems engineer, an analog/radio frequency (RF) circuit design engineer, a design/verification engineer, an ASIC engineer (these are all the guys involved in building all the cool new processors you have in your laptop or phone), engineers at a data center or could take a different track and become computer vision/ML specialists or could go completely away from circuits into a more math-oriented field or a computer-science oriented field or you could even be doing a small subset of all of these in a research lab during your graduate studies along with some advanced cousework." – Sripathi Muralitharan, Batch of 2019
"There are many diverse fields under the broad umbrella that is EC that are taking the world by storm. VLSI is one of them. Communications is sort of an untapped field but has enormous scope and fields like robotics and automation are becoming increasingly prevalent and will be our future very soon." – Rithwik Udaygiri, Batch of 2020
Multidisciplinary research:
With respect to multidisciplinary research, it is quite rare to see different departments coming together to collaborate on a project but that being said, ECE has a lot of subsets of sorts that in themselves are interdisciplinary in nature such as IoT or robotics. Applying your area of interest to a different field to solve a real world problem may seem challenging at the undergraduate level but there in lie the roots of interdisciplinary work, something you'll get a lot more exposure to during higher studies. Even if the number of multidisciplinary projects is not very high, there are plenty of contests hosted by some reputed organisations and companies that can help foster the skills required to jump into such research.
"For example, you could build a ML model that helps doctors readily identify diseases at an early stage and appropriately treat patients, you could build robots that are involved in rescue operations, or build sensors that identify anomalies in railway tracks and alert train drivers and even more and with IoT, which by itself is an interdisciplinary field, you can expect to venture into a lot of cross-domain things." – Sripathi Muralitharan, Batch of 2019
General advice:
Signing off with some general advice from all seniors, it's important not to get stressed out and stay calm despite the workload of the branch and enjoy and make the most of these four years of college.
"Look at it as an experience and don't get tensed about particular moments. Focus on holistic development and not solely on your grades. It's a forest out there and it's always a good idea to put in some time to explore it. Build a good network of friends and professors." – Rohan Katkam, Batch of 2020
"Try to take up meaningful projects in technical clubs and read research papers to add to your practical knowledge. And lastly and definitely most importantly, don't forget to have fun through this wonderful journey! Your undergraduate days will be one of the most memorable periods of your life so engage in extra-curricular activities as well and have a great time. If you have any doubts or queries, feel free to reach out to any of your seniors and we'll be glad to help out any way we can." – Rithwik Udaygiri, Batch of 2020