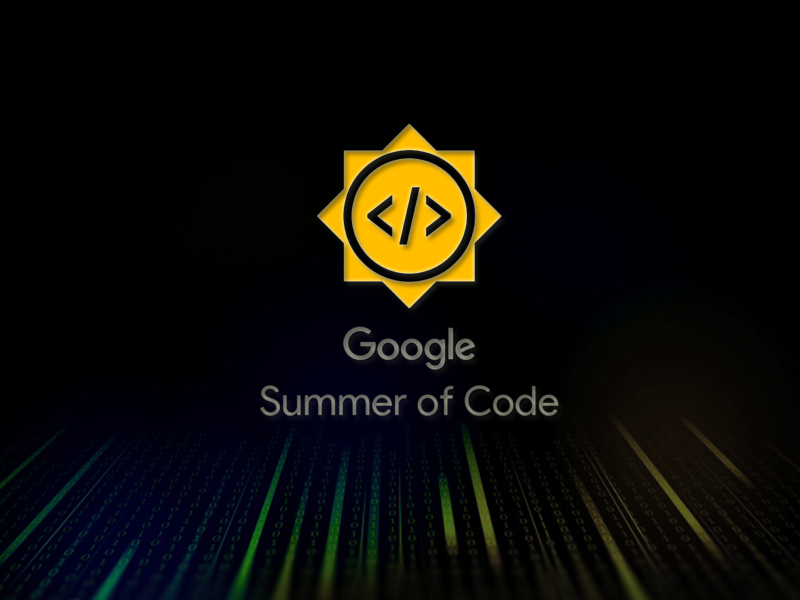 The Open Source community in NITK has worked on creating a culture of Open Source in college and it is an effort led by Dr Mohit P. Tahiliani, Assistant Professor, Department of Computer Science and Engineering and interested students from various departments to structurally plan out Open Source activities in the Institute. Pulse spoke to members of this group to understand its inception and progress through the years. 
Salman Shah (BTech. IT, NITK 2019 and GSoC Intern 2018) in his second year had got introduced to GSoC by his senior, and he wanted to apply for it. So in his third year, he tried to make the review of the proposal a group process, and it worked out well for him. His success with the process motivated him to reach out to  Dr Mohit P. Tahiliani,  and create a definite system for applicants every year. "Mohit sir, having worked with Open Source made me realise the benefits and seeing his vision I was inspired to further take it across with other students on campus.", he said when asked about his motivation to spread awareness about Open Source contributions.
NITK closely missed out on 10th place in the list of institutions with the highest number of GSoCers in 2019, by just one person. Salman was not too worried about the number but the concern was on converting the number of applications. However, he had belief in the system to help applicants get accepted in successive years, which indeed was the case. Although happy with the performance of NITK this year (The Journey of Open Source at NITK | Pulse), Salman highlighted the scope for improvement, " GSoC is one open-source program which we have ensured significant presence in. However, there are several more open-source programs which are out there and they need our participation and we need to ensure our folks are participating in them. With respect to GSoC, we need to see how we can improve our conversion rate for students that have applied. We also need to see how we can pull in folks from other departments who have associated organisations in GSoC. Students pursuing physics and chemistry minors can even find suitable open source projects, and we need to motivate them to apply." 
He had a few words for the aspiring students who want to contribute to open-source, "I would say what matters is that you start and start today. The most critical step in the entire process is setting up the codebase on your local and committing your first PR. Once that is done, there is no turning back on your open source journey and you have enough confidence to go forward. I would highly recommend folks to take opportunities like the upcoming Hacktoberfest and ensure you use those 4 PRs to get a T-shirt and commit to an open-source project."
"When I was in my second year, I remember hearing about GSoC and back then it was something that seemed almost impossible because only 2-3 people had gotten it from NITK.  This was one of the reasons why I was very intimidated in the beginning and didn't consider applying. It was after Mohit sir's talk that I started considering it seriously.", Anumeha Agrawal (BTech. IT, NITK 2020 and GSoC intern 2018) told us about how she started her journey in Open Source. She understood the importance of creating a culture of open source at college so that students got exposure and support. If students saw others applying and getting accepted to open source programs, it would only go on to motivate the community more. 
She recounted the night when they realised that 23 people had got selected to GSoC from NITK. "Honestly it was a very special moment and it really felt like we had won something which we did. As soon as the results were out, we started counting the number of students who were selected from NITK to expand the open-source community we were creating.  We all got on a hangouts call to celebrate this as well!" We asked her for advice to all aspiring applicants for open source initiatives and this is what she had to say, "Firstly don't get intimidated on seeing the codebase and its complexity. Go step by step and there are a lot of people who can help you go about this process and simplify it for you. Once you start, there is no going back and it is an experience of a kind. Here you not only learn how to write code but you learn to write good quality code with documentation. There is nothing you could really lose here and some of the people that I met during my open source journey still continue to be people that I am in touch in."
"Open Source contributions allow us to work with many people around the world, and it is a great learning curve for an undergrad."  Arpitha R (BTech. IT, NITK 2021 and GSoC intern 2019) thoroughly enjoyed her experience and she felt that it's the best experience an undergraduate can get, as they work on impactful projects that aren't necessarily constrained to CS and they get to make a lot of connections with people around the world. Her main motivation for boosting open source is to increase awareness about these amazing benefits that it provides. She also observed that the time and effort to prepare an application for an organization was immense, and the procedure changes with each organization. Hence, guidance would be really helpful to a student who has no clue about open source contributions. She also felt that engaging first years to contribute to open source would garner more interest. She too highlighted the importance of just making a start and contributing to open source. Also, she advised the juniors to keep their eyes open for all the various open-source programs available similar to GSoC, "CONTRIBUTE. It's never too late or early to start contributing to open source. It can be intimidating to start off but once you get past the initial steps it gets easier. Open source provides abundant opportunities to network, learn and work on a wide variety of projects. There is a lot more to Open Source than just GSoC. There are various other opportunities including (but not limited to) Outreachy, Linux Kernel Mentorship Program (LKMP), Cloud Native Computing Foundation (CNCF) Mentorship, MLH, etc. Different organizations also have their own programs. A lot of these provide stipends and benefits similar to GSoC. Students from all departments and any year can contribute to open-source and apply for any of these programs. It does not require any prior experience, nor does your CGPA matter."
Those who want to get some experience contributing to open source can take part in  Hacktoberfest that is going on right now.